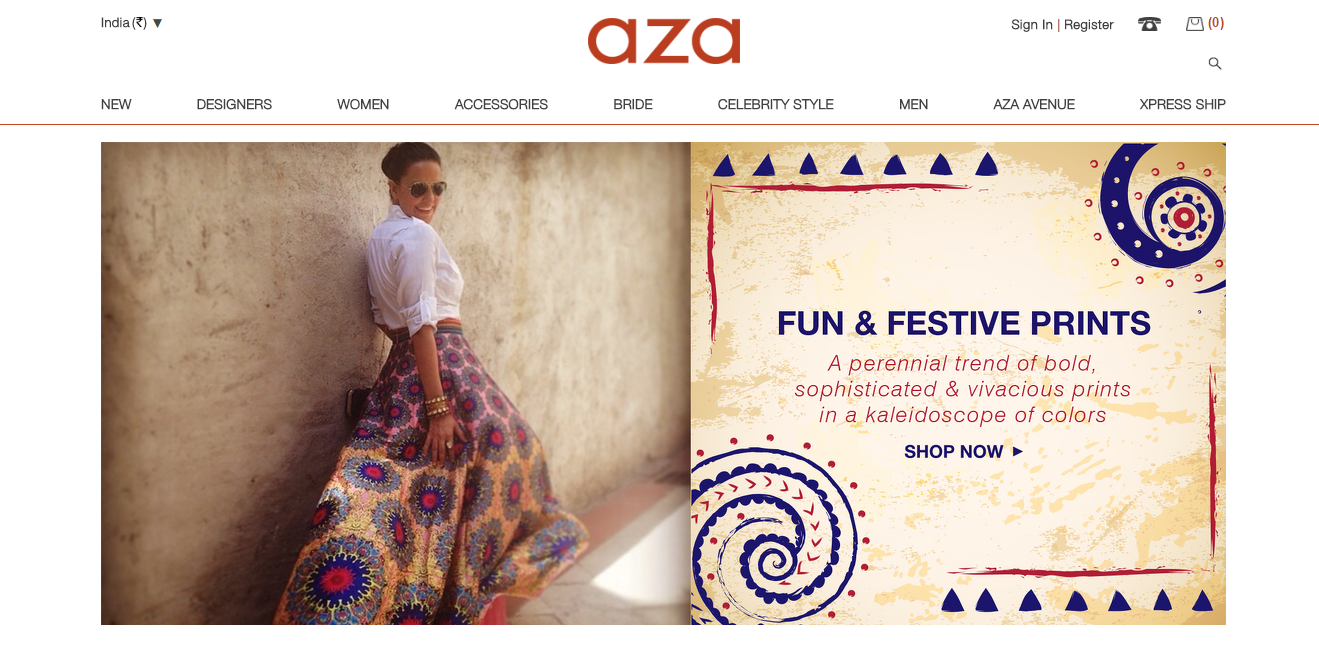 30 August, 2016, India :
AzaFashions, a designer clothing ecommerce site targeted at NRIs, has hired former Zovi business head Sushant Junarkar as CEO.
It is also looking to set up warehouses in the US. The site, started by Devangi Nishar Parekh, has been seeded with Rs 10 crore by Hexaware founder Atul Nishar.
AzaFashions curates the finest in Indian fashion and represents the pinnacle of modern luxury and service. Founded in 2005 by Dr. Alka Nishar, Aza has become a leading fashion authority in India. The company envisions to bring Indian craftsmanship to the forefront of global retail, and is committed to delivering an extraordinary shopping experience.
"There just are not many options for Indians abroad to buy good Indian clothes for events like a wedding or Diwali. We want to be the go-to-platform for Indian designer wear in those markets," she told ET. Parekh said while she talked to entrepreneurs in the fashion space in the US, her father remains her primary mentor. Focussing on the NRI market also prevents the online ecommerce venture from cannibalising its bricks-and-mortar customers.
"We currently have 15 people working on the platform. We don't have a hiring target. Weare hiring them as we need.We want this to be self-sustaining as far as possible," Parekh said. She added the company was already operating at a healthy margin and was not losing money on its merchandise. Source- Economic Times
Also read-
Comments
comments