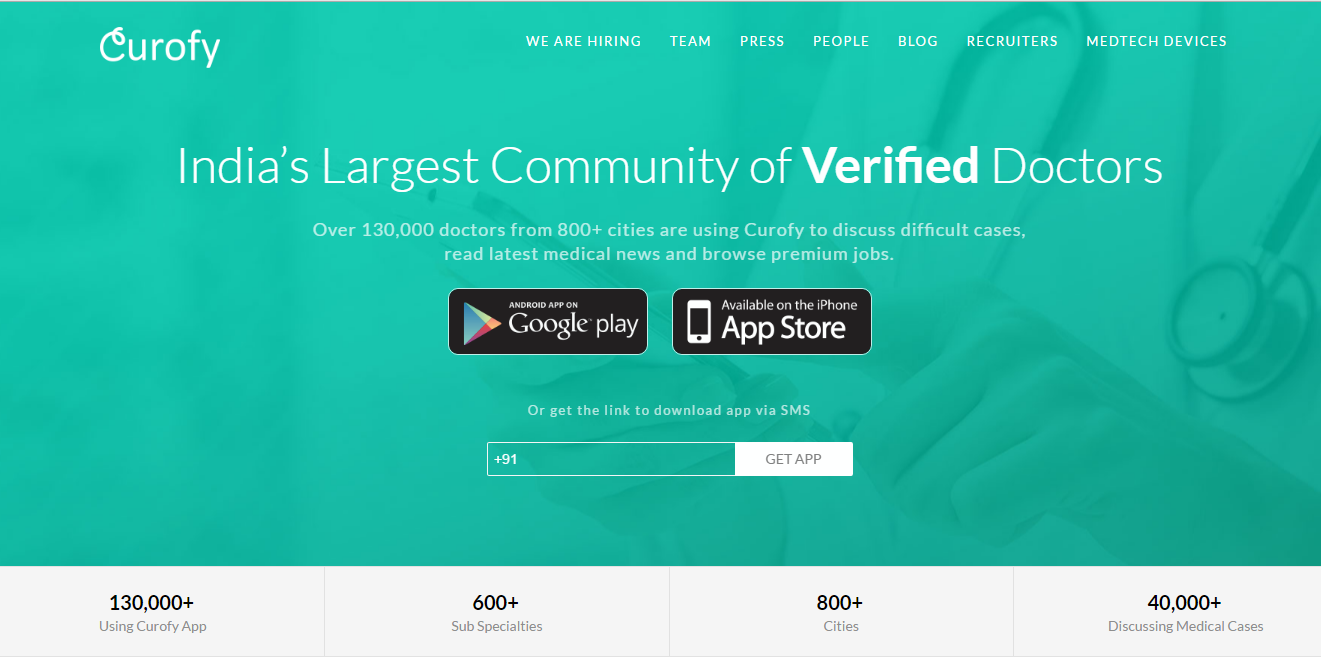 30 August, 2016, India :
Curofy, the community of verified doctors has appointed former Head of Products Limeroad, Abhishek Sharma as VP Products.
As a seasoned campaigner, he has been a part of the start up ecosystem right from his early days at Flipkart. An IIT Delhi graduate rose up the ranks from a founding member of its technology team to become the Head of Products at Limeroad and has played a pivotal role in their success.
Curofy has started pilots with major healthcare stake-holders in the industry. Pharma giants like GSK and Sanofi are already onboard and Curofy has also tied up with Philips.
It has started its pilots in countries like UAE, Lebanon, Turkey and Saudi Arabia. "The pilots were mainly to judge the markets in these countries. These pilots will also help us in zeroing in on the best monetisation paths for us," said Pawan Gupta, co-founder, Curofy.
Curofy wants to make the doctors more efficient every day. And if they can solve the industries problem and yet keep the experience of the doctors intact, they would go a long way towards achieving their ambitious dream. They have weathered the storm. They now need to ride the wave. And with a team comprising of the best of talents available today, the dream is certainly on.
Also read-
Comments
comments