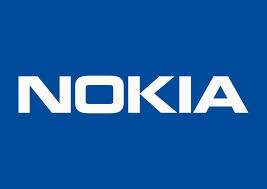 New Delhi, Nov 4 (PTI) : Around 25 per cent devices connected on mobile networks in the country are 3G enabled, out of which, only 45 per cent smartphones are used for the high-speed Internet service, showed a study by Nokia Networks.
The survey, however, noted that 3G service is witnessing a rapid adoption among users.
Growth of 3G subscription in a span of six months surged by 26 per cent, while its penetration in India stands at 24.59 per cent, it said.
"A significant population of subscribers today has 3G enabled devices, which are still untapped. This shows there is a huge opportunity for telecom operators to tap," Nokia Networks Head of Technology India Amit Marwah told reporters here.
Nokia also found that out of 650 million subscribers on mobile networks, 14.8 million people have 4G devices, however, subscription level is fairly low.
The survey by Nokia is based on sample size of 650 million subscribers, around 65 per cent of the country's mobile base, connected with a telecom network.
"We could determine only the type of handset connected with the network and data service that they were using. We extrapolated entire data on overall market. We found that out of all people connected to telecom networks, only 25 per cent have 3G devices and out these customer only 45 per cent using it for 3G services," Marwah said.
The study found that Mumbai has the highest penetration of 3G, followed by Delhi. The top five circles as per 3G device penetration are Mumbai, Delhi, Kerala, Punjab and Kolkata.
While West Bengal, Bihar, UP (East), Assam and Odisha have the lowest 3G penetration.
"We have seen differential pricing has not worked anywhere in the world and same stands for Indian market. Initially 3G prices were very high but now some operators are selling it at same price for 2G mobile internet. Even in case of 4G, Airtel is selling it at 3G price," Marwah said.
He said that there is a possibility of 4G leapfrogging 3G in terms of new subscriber addition, since the price point of 4G or LTE devices are expected to come down from Rs 8,000 level to around Rs 4,000 level in next few months.
"The year 2016 will see higher penetration of affordable LTE handsets across India and it is imperative that India should have high quality 4G networks to provide a superior subscriber experience in this new generation of technology in the country," Marwah said.
Nokia observed that six out of top 15 4G devices in 1800 Mhz band spectrum, earlier used for 2G services, were priced under Rs 8,000, which is an encouraging sign for 4G ecosystem.
Marwah said telecom operators have started using 900 Mhz band, which is largely used for 2G service, for 3G service as signal can be transmitted to large area using frequencies in this band.
"In Kolkata and Mumbai, 3G is already being provided in 900 Mhz band and soon it will launched in Delhi. There is possibility of using 900 Mhz in Punjab, Odisha and Kerala for 3G service," Marwah said.
Comments
comments