Foad Dabiri tweeted: "After almost four incredible years at Twitter, I decided to leave the nest yesterday."
Mr DeSantis' entry into the race for the White House was hit by problems as a Twitter livestream crashed. More than 80 per cent of the social media platform's employees have been laid off since Mr Musk acquired it in October 2022.
Mr Dabiri did not particularly mention the reason as to why he had decided to quit the tech behemoth or whether it was affiliated to the problems with the DeSantis event on the platform. He neither immediately responded to BBC's request for comment nor did Twitter provide a statement on Mr Dabiri's exit when approached by the media group.
The engineering lead for Twitter's Growth organisation, Mr Dabiri, said in a tweet he had "experienced two distinct eras" at the company, before and after it was taken over by the multi-billionaire last year.
In another post, Mr Dabiri said the conversion into Twitter's "2.0" was "massive and rapid".
He further added: "To say it was challenging at the outset would be an understatement." However, Mr Dabiri continued: "Working with @elonmusk has been highly educational, and it was enlightening to see how his principles and vision are shaping the future of this company."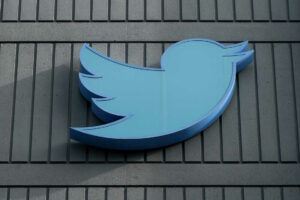 Without disclosing any details or reasons, Foad Dabiri announced his exit on Twitter, 'After almost four incredible years at Twitter, I decided to leave the nest yesterday. The combination of the fantastic community, the impact it has, and its limitless potential sets Twitter apart. So, here is my pseudo-obligatory gratitude thread: #LoveWhereYouWorked.'
Glitches with a Twitter livestream meant that a programme to begin Mr Desantis' campaign for the Republican presidential nomination got under way 20 minutes late.
On Wednesday evening, by the time, Twitter talk had started in earnest, hundreds of thousands of Twitter users had already left the platform.
The now Florida governor is seen as former President Donald Trump's chief rival to be their party's candidate in the general election of 2024.
Dabiri posted a lengthy thread, applauding his colleagues for their work and friendship. 'To say it was challenging at the outset would be an understatement. The change was massive and rapid; we came through and emerged stronger, thanks to the remarkable team that held the fort.'
To begin with, Dabiri started a health tech company Wanda and after 5 years stepped down to join Twitter in 2019. 'Twitter is a place that defies comprehension,' he wrote.
Mr Elon Musk, who also runs car maker Tesla and rocket firm SpaceX, acquired the social media platform for $44bn (£35.4bn) in October last year.
In an interview with the BBC last month, he said that snipping the workforce from just under 8,000 people at the time he bought the firm to about 1,500 had not been a slice of cake.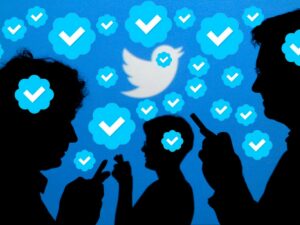 Since Mr Musk took over at Twitter as the CEO, he has slacked off thousands of employees, which also comprised engineers responsible for the site's operations and technical troubleshooting.
Mr DeSantis' team worked quickly to reverse the technical glitches, writing on Twitter that the announcement had broken "the internet with so much excitement", and posting a link to the campaign website.
His press secretary Bryan Griffin also stated the online event had raised $1m in an hour.
According to Reuters news agency figures, at one point, the Twitter event had drawn more than 600,000 listeners, but by its end, there were less than 300,000.
Once the livestream started, Mr DeSantis directed the conversation to his conservative credentials and boasted his handling of the Covid-19 crisis in his state – an anti-lockdown approach which was praised by many Republicans.
Comments
comments