In a recent turn of events, Twitter is worth one-third of the amount it was when by Elon Musk and co-investors acquired the social media platform in a $44 billion deal, according to a new report on Fidelity.
In Fidelity's latest Twitter evaluation, the financial services giant forecasted in a monthly report of portfolio valuations that the company is now worth approximately $15 billion, or 33 percent of the October acquisition price, according to a Bloomberg assessment on Tuesday.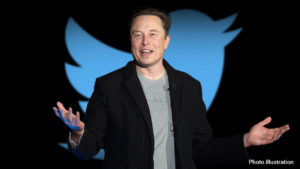 Fidelity was also part of the group of outside investors that helped Musk finance the Twitter acquisition and it has estimated the company's value twice since then.
As of late April, Fidelity's Twitter stake, which now comes under Musk's X Holdings, was valued at almost $6.55 billion.
Even though Fidelity again valued down Twitter shares, claiming it's on a one-month lag. The interesting question is what Fidelity does for this month, when Musk announced that Linda Yaccarino would be the platform's new CEO.
Musk has acknowledged he paid more for Twitter, which he bought for $44 billion, comprising $33.5 billion in equity. More recently, he said "Twitter is worth less than half what he paid for it." It's unclear how Fidelity arrived at its updated, lower valuation or if it receives any non-public information from the platform.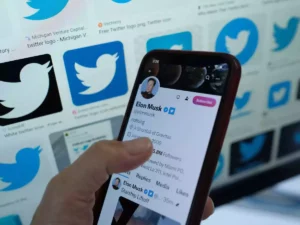 Fidelity initially decreased the value of its Twitter stake in November last year, to 44 per cent of the purchase price. That was accompanied by further markdowns in December and February respectively.
Twitter has faced financial strain since Musk acquire it. After saddling the company with $13 billion of debt, Musk's spontaneous decision making and challenges with content moderation led advertising revenue to decline by 50 per cent.
An effort to recover that revenue by selling Twitter Blue subscriptions has so far failed to make a difference. At the end of March, less than 1 per cent of Twitter's monthly users had signed up.
Twitter didn't particularly respond to a request for comment.
Musk's investment in Twitter is now worth $8.8 billion, according to the Bloomberg Billionaires Index, which uses Fidelity's valuation to calculate the value of his holding. Musk spent more than $25 billion to acquire an estimated 79% stake in the company last year.
The recent evaluation runs off approximately $850 million from Musk's $187 billion fortune, as per the index. In spite of Twitter's issues, Musk's wealth is up more than $48 billion this year, largely due to a 63 percent increase in Tesla Inc.'s share price.
Post the shocking news of firing off Twitter's top liaison soon after acquisition by Musk, there was another breaking update in November 2022 where the new chief ordered the concerned officials to find up to $1 billion in annual infrastructure cost savings. According to a report published by Reuters in November, this news had been verified by an internal Slack and two sources familiar with the matter. There were also concerns that the social media platform could go down during the then forthcoming high traffic events such as the US mid term elections.
The precipitous cuts in infrastructure costs also led to the increased risk of crashing of Twitter website and application at the time of crucial events, when users rush to check Twitter to find out recent developments, such as events of major political importance or any sort of crisis.
In November last year, Bloomberg news reported that "the company's confidence and belief has crumbled so rapidly that, even before Musk's bankruptcy remarks, some funds were offering to purchase the loans for as less as 60 cents on the dollar — a price typically set for companies deemed in severe financial crisis. In his address to staff, Musk issued multiple dour warnings. Employees should brace for 80-hour work weeks. There will be fewer office perks like free food. Soon after taking over office, Musk even ended the pandemic-era flexibility that allowed the staff to work from home."