JPMorgan Chase & Co has recently established a specialized division dedicated to serving the ultra-wealthy and their investment firms, aiming to broaden its range of services for the world's super-rich.
Created just before the onset of the pandemic and headed by JPMorgan veteran Andy Cohen, the unit has grown to include approximately 30 professionals in the United States, Asia, and Europe. It closely collaborates with JPMorgan's investment and private banks.
The division has been named 23 Wall, a reference to the former headquarters of the bank situated across from the New York Stock Exchange. As stated by Cohen, its primary focus revolves around approximately 700 affluent families, collectively possessing a net worth exceeding $4.5 trillion.
During an interview in London, Cohen, 56, executive chairman of JPMorgan Global Wealth Management, said, "We built this from the ground up. We will continue to grow."
Global banks compete for a larger share of the wealth generated in recent years, leading to intense rivalries in serving the world's wealthiest individuals. JPMorgan's private bank has witnessed a remarkable influx of new accounts, opening 40,000 of them in the past 10 weeks alone. Additionally, during a recent investor day event, the bank added an average of one client per day last year, each with assets totaling at least $100 million or more, according to Mary Erdoes, CEO of Asset and Wealth Management.
Expansion of Private Banking Services, Major Banks Adapt to Wealth Management Trends
Goldman Sachs Group Inc. is also expanding its private banking services, focusing on catering to family offices. Similarly, Citigroup Inc. has opened new private banking offices in line with its strategy to enhance returns.
These developments highlight how major banks are adapting to the evolving complexities of wealth management among the world's wealthiest individuals and families. Increasingly, these individuals are opting to entrust their wealth management to family offices, relatively lightly regulated investment firms that typically cater to a single or a small number of substantial fortunes.
Cohen, who joined JPMorgan two decades ago, claimed, "My specific charge is with large, multinational families and family offices. They have institutional needs."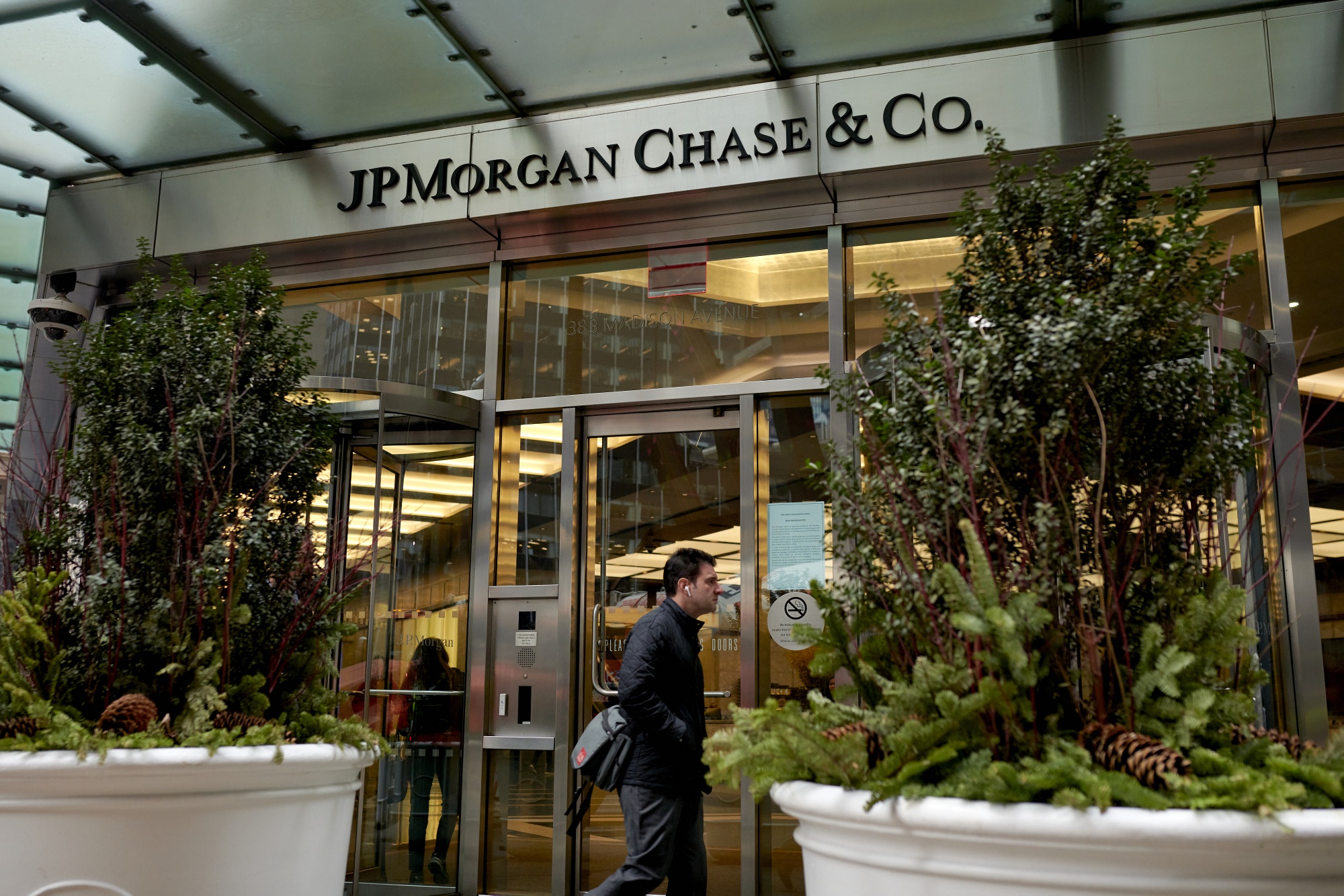 In February, Michelle Chen, a former senior technology banker at JPMorgan in China, transitioned to a new role as the leader of 23 Wall's initiatives in North Asia. The division has also been augmenting its team with external talents, such as the recruitment of Henry Knapman, a former UBS Group AG executive, in London last year, and the addition of Gabriel Bochi, previously an executive at Banco Bilbao Vizcaya Argentaria SA, in 2021 to focus on serving Latin American clients.
Under the leadership of Andy Cohen, 23 Wall operates in collaboration with other JPMorgan wealth executives. Cohen's team comprises relationship managers and investment professionals dispersed across twelve cities in six countries, including Hong Kong, Paris, and San Francisco. Roughly half of the unit's clientele is based in the United States.
23 Wall Unit of JPMorgan: Tailoring Services to the Ultra-Rich and Embracing Historical Significance
While the division does not have a specific minimum wealth requirement, its services are unmistakably tailored towards catering to the ultra-rich, encompassing the top 0.01% of wealth holders.
Cohen added, "Our typical clients have portfolios of public and private assets, real estate and a vested interest in community and philanthropy, all with an ever-increasing interest in private deals."
Amidst the challenges of accelerating inflation and rising interest rates, investors worldwide have been grappling with financial strains. However, individuals within the ultra-wealthy segment have been witnessing their fortunes grow in 2023, primarily attributed to the soaring valuations of technology companies in the United States. According to the Bloomberg Billionaires Index, the world's 500 richest people have collectively accumulated around $500 billion in additional net worth this year.
With this newfound wealth, many family offices are now seeking avenues to allocate their funds in public and private equities. Notably, prominent family offices like Stanley Druckenmiller's Duquesne Family Office and David Tepper's Appaloosa Management have recently increased their holdings in stocks associated with the thriving artificial intelligence sector.
Andy Cohen, originally from Australia, has been a part of JPMorgan since 1999 and held various positions within the company's international and Asia private banks before assuming his current role. The concept for 23 Wall emerged from a discussion in 2019 with CEO Jamie Dimon and Mary Erdoes, where Cohen played a key role in shaping the unit. While initially based in Hong Kong, Cohen moved to London to oversee its operations.
Despite JPMorgan having vacated its premises at 23 Wall Street many years ago, repurposing the location for special events, Cohen perceives the unit's title with a broader perspective, embracing the historical significance of the address.