It has been found out that Christian radio host Dave Ramsey will face a $150 million lawsuit from 17 listeners who attest that he played a role in defrauding them by advocating for a timeshare exit company.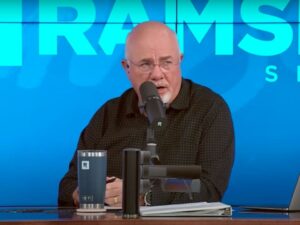 Filed in April, the lawsuit against Ramsey and marketing company Happy Hour Media Group in the Washington Western District Court, challenged that the radio host advocated for Timeshare Exit Team to the financial detriment of his listeners.
It was first reported by Religion News Service.
On his radio show, Ramsey provides financial advice to millions of listeners using teachings from the Bible. Listeners will call to ask for help on managing their finances, with one couple in May seeking assistance on their debts of $760,000.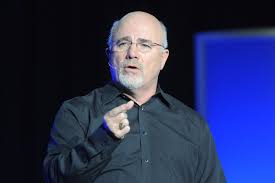 TikTok viewers were taken aback when a resurrected clip of woman calling in to Dave Ramsey's radio show for assistance with the $760,000 in debt that she and her husband had accrued.
In a clip Ramsey posted on TikTok, Channing, a 29-year-old woman from Washington, DC, laid out what she and her partner owed on their mortgage, students loans, and credit cards.
In 2018, the exchange took place  but reached a huge new audience when Ramsey reposted it.
Channing explained she got married few months prior the call and told Ramsey they had "just under a million dollars in debt."
The suit said Ramsey was paid millions to advertise Timeshare Exit Team, operated by Kirkland, which is a Washington-based Reed Hein & Associates. Amounting to $30 million in total, lawyers say Ramsey was paid $450,000 a month by Reed Hein for his services.
According to the suit, Reed Hein promised to get customers out of timeshare agreements, but often failed to do so.
In 2017, timeshare operators began starting successful legal action against the company. In 2021, Reed Hein was commanded to stop its foul practices, Washington State attorney general Bob Ferguson said, and pay $2.6 million to be used for compensation for victims. Later, the company stopped trading.
In 2021, Attorney General Bob Ferguson announced that Kirkland-based timeshare exit company, Reed Hein & Associates LLC, must stop its deceptive timeshare exit practices and pay $2.61 million to Washington. If the company violates the terms of the consent decree, it will be required to pay an additional $19 million — a total judgment of $22 million. Reed Hein also retracted and apologized for statements made in response to the Attorney General's lawsuit.
In the April lawsuit, each of the 17 complainants said they paid thousands for Timeshare Exit Team's services after listening to Ramsey's promotions. They say they were often advised to negotiate their own settlements with their timeshare companies, and usually found it impossible to contact Reed Hein.
Ramsey promoted Reed Hein between 2015 and 2021, and only ceased when the company stopped paying him, according to the suit. During that time, it's claimed he received thousands of letters from listeners who said they were unhappy with the company's services.
In the period Ramsey promoted Reed Hein, it's argued the company received $70 million in fees from customers referred to it by the radio host.
Lawyers challenged that as complaints mounted, Ramsey became highly combative about his links to the company.
"Instead of acknowledging the deception, Ramsey recorded a nine-minute radio segment in which he lashed out at anyone he felt to be responsible for Reed Hein's woes," the lawsuit stated. Those parties included timeshare companies and the Washington State attorney general.
"Ramsey never returned any of the tens of millions of dollars Reed Hein and Happy Hour Media Group paid him from his own listeners' hard-earned money. Instead, Ramsey has chosen to profit from his listeners' money," lawyers say.
Ramsey and Happy Hour Media Group didn't respond to requests for comment from media groups.