The 5G network arrived in India on the 1st of October last year, and ever since its arrival, the median download speed in the whole country has increased by over 115 per cent, a report stated on Wednesday.
The illustration presented by Speedtest Intelligence showed that the download speed after the arrival of the 5g network was from 13.87 Mbps in September 2022 to 29.85 Mbps in January 2023.
This has also made India move up in the global rank of Speedtest Global Index from position 118 to 69, beating several G20 countries and its neighboring countries.
Not just that, India is also competing with countries such as Turkey which has a median download speed of 30.98 Mbps and currently is in the 65th rank, South Africa with 34.71 Mbps and 58th spot, and Brazil with 35.85 Mbps and 57th place.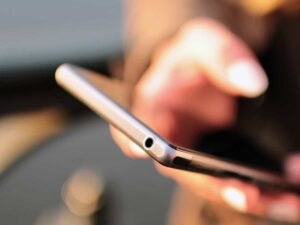 For both Jio and Airtel services, the data showed a rise in improvement in LTE speeds after the launch of the 5g network. All the spending and investments if the company is finally paying them off.
"When 5G was first launched in October 2022, there was a wide disparity in the early 5G network performance users were experiencing on 5G-capable devices," the report noted.
In fact, in nine telecom circles namely, Andhra Pradesh, Kolkata, North East, Haryana, Rajasthan, Bihar, Punjab, Kerala and Uttar Pradesh West, the download speed of the 5g network was below 100 Mbps at the testing stage.
"Four months on, in January 2023, 5G median download speeds had greatly increased across all of the telecom circles" exceeding 200 Mbps everywhere except Jammu and Kashmir, with Kolkata clocking speeds over 500 Mbps," the report noted.
Furthermore, the investments made for the 5g network have also helped operators to improve and invest in 4g LTE speeds as well.
For example, the median 5g download speed is 25 times faster than 4g LTE. This creates a battle between 338.12 Mbps vs 13.30 Mbps. Also, the upload speed of 5g is 4.5 times of 4g LTE, which is 19.65 Mbps vs 3.55 Mbps.
"This must be caveated by the fact that these are still early days for 5G in India, and 5G performance will most likely decrease once those networks are commercially available," said the report.
How much does India use the internet?
Currently, India is in the second rank for the online market globally with over half of the population connected to the internet.
In 2015, the Indian government launched the concept of 'Digital India' that encouraged businesses to provide services digitally and compete globally to create India into a digital society.
This increased the number of Internet users to 270 million. The credit also goes to the mobile broadband companies for expanding mobile internet services, particularly 4g.
If this growth consistency is maintained, 5g is set to transform multiple platforms, with a $455 billion contribution to GDP by 2040, as predicted by the GSMA Intelligence.