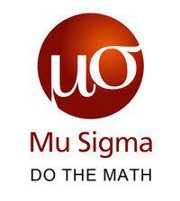 Mu Sigma – the symbols for the mean and the standard deviation of a probability distribution. This was a fitting name for the company that has become the gold standard for data analytics, not only in India but around the globe. So, how did Mu Sigma become a management consulting mammoth that most Indian startups don't even dream to be? Let's find out.
The Beginning
It all started with its founder, Dhiraj C. Rajaram and his unending ambition to strike gold. He believed that innovations in the business world would find success only through a little luck and an unending process of trial and error. And thus began Rajaram's self-described cycle of ambition, experimentation, trials, errors, more trials and more errors, which would finally lead to success.
Rajaram initially was working for Booz Allen Hamilton when he realized that clients just didn't have the right people to go to, who would be skilled in applied mathematics, data science, and computing together. He wanted to fill in this gap.
"You need to understand the business and the industry, but that mix of art and science was just not there. I recognized two big things — consulting firms just did not have the appreciation for applied math, and the costs would never scale. Four hundred dollars an hour at Booz was not scalable for anybody."
With these beliefs in mind, Dhiraj Rajaram started off with Mu Sigma in 2004. It started off small with an office in Bangalore in a market that was robust. Other consultancy firms like IBM, Cognizant, and Accenture were already in the market, but Rajaram was set to do something different.
He didn't want to isolate programming from numbers and analytics. He felt that both, i.e., a reliable programming backbone which was made to cater to a specific business and their outlook at analytics would make for a better company. And thus at Mu Sigma, he rolled all of these into one and called it decision sciences.
Growth
To start up the gears for Mu Sigma, Dhiraj Rajaram invested 80% of his personal savings, as revealed by him in an interview. He talks about how putting in his own money would reflect well on the company. It's not just about equity anymore; it shows the founder's own trust in his own idea.
"It was not easy, because it was all or nothing. When you put your own money, you have so much skin in the game. You will spend wisely and it teaches you a lot of things", said Dhiraj.
After the money, there was the problem of manpower. Getting the right people to come and work for him at Mu Sigma was a difficulty Dhiraj Rajaram had faced since the beginning.
In the first four years of founding the company, he was alone, handling everything. However, during this time, he made sure that he networked with the right contacts in the industry to ensure the company's future reputation.
"I think, once we started getting customers, people started seeing us in a different light. I also used to keep talking to my friends in Chicago and other people in the industry about the progress that we made, so that everyone knew what we were doing."
As Mu Sigma grew, so did inquiries from potential employees. Rajaram personally hired every initial employee of the company, because he knew they would make the foundation of the company that is to come.
"Mu Sigma wouldn't have worked if the initial set of people didn't have a character that they had. All of them still continue to be great friends of mine. Some of them are still part of the company. And they are doing very well. Had I not listened to my gut when I was hiring them and had focused on aptitude only, we might have never made it here. It's important to go with your gut in the early days."
Funding
Finally, after four years, the first round of investment was run. Mu Sigma raised its first bout of funding of 30 million USD, credit to FTV Capital (which was FTV Ventures then). This happened in 2008.
The second round of funding came in 2011 through Sequoia Capital. This round brought in $25 million from Sequoia Capital. On the heels of this also came the third investment of $108 million through Sequoia and General Atlantic. The third round became a milestone since it was the highest ever investment made in a business analytics company.
Mu Sigma was now making leaps and bounds in the business analytics ecosystem. It showed that the strategy of building trust in the community and customers for 4 long years, was finally paying off.
In February of 2013, Mu Sigma received an investment of 45 million USD from MasterCards. This latest investment perched it in the big leagues and shot up the valuation of the company to unicorn status, as it became valued at $1 billion which is approximately Rs. 5400 crore at that point in time.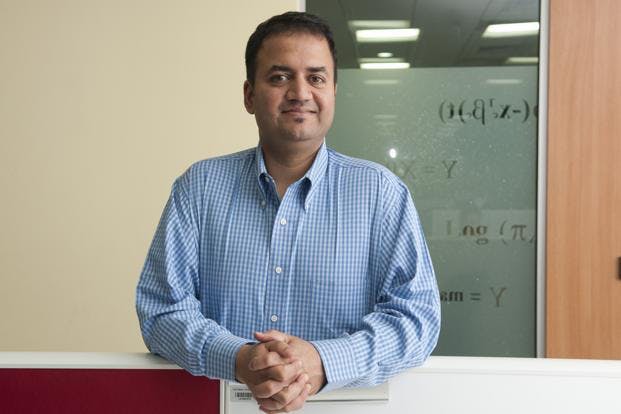 Development
As Mu Sigma grew as a company, the founder Dhiraj Rajaram started receiving his fair share of recognition. You can say that the company and the founder grew hand in hand.
It now has 140 out of the 500 Fortune 500 companies on its roster of clients. This includes clients from the healthcare industry, airlines, banks, retail chains, and fast food industries.
In 2012, Mu Sigma was ranked at #907 in Inc.'s list of 5000 fastest-growing, private companies in America. Rajaram, on the other hand, was ranked #37 on the Fortune's 40 under 40 in 2013. He also won the Services Category of the Ernst and Young Entrepreneur of the Year Award in 2012.
Mu Sigma is the often overlooked, yet true success story of an Indian startup. It now gains recognition worldwide and has surpassed every sort of expectation the industry experts had from this data analytics startup. The company is now counted in the ranks of McKinsey, Deloitte, and Ernst and Young, and looking at the way it is continuing to grow, we can say that it has only higher graphs to scale.
Image Credit: Creative Commons & Your Story