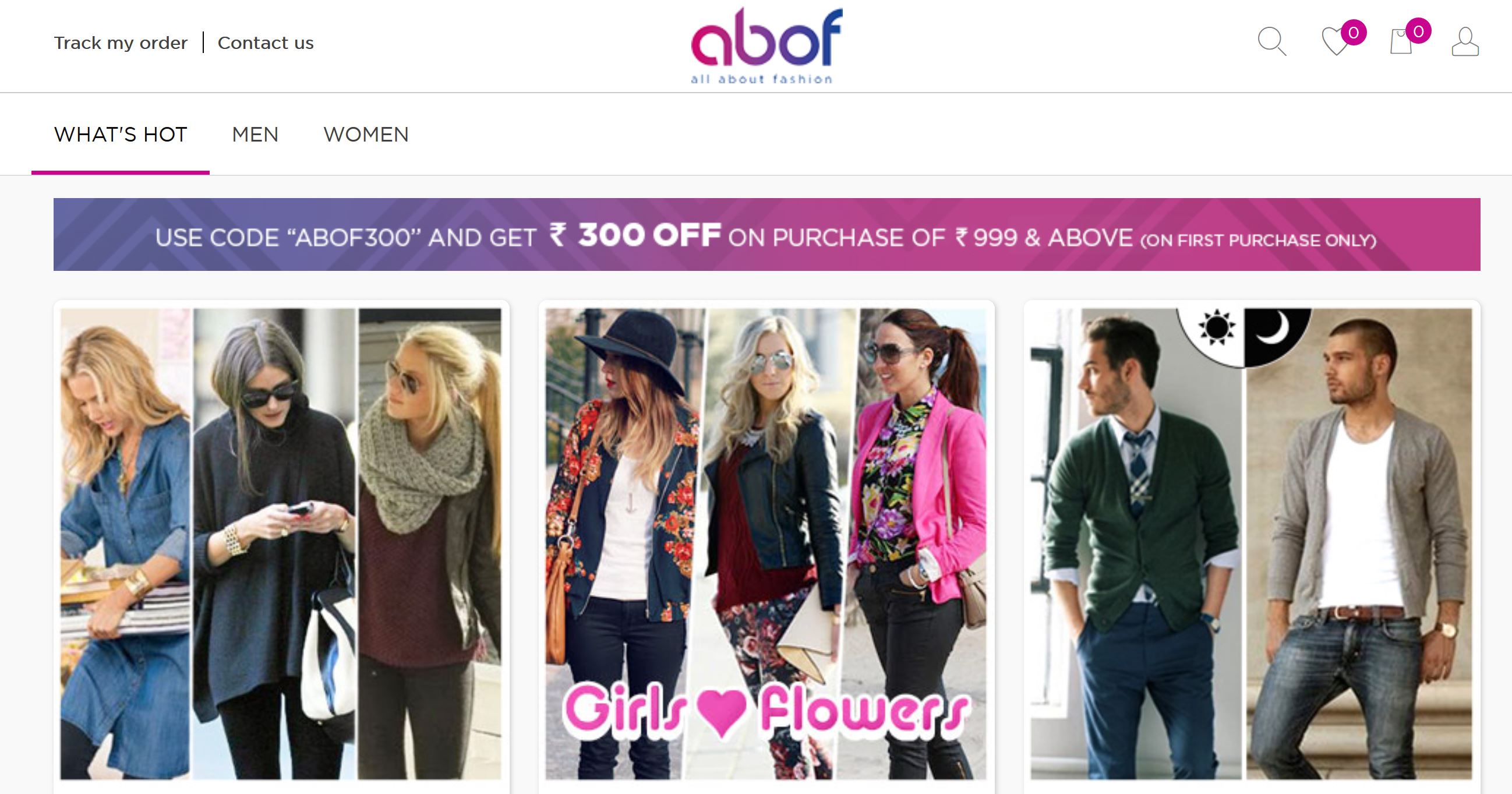 New Delhi, Nov 24 (PTI) : Aditya Birla Group's online shopping portal abof.com today said it aims to grab up to 15 per cent market share of the country's online fashion industry by FY 2019-20.
"We expect fashion e-commerce industry to be around USD 10-15 million by fiscal 2020… We are targeting 10-15 per cent share in this space in 5 years. Online fashion is 'a billion dollar' opportunity for us," abof.com President and CEO Prashant Gupta told reporters here.
"Unlike our competitors, we will not offer many brands. At present, we have about 55 brands and in the next six months, it go up to 100-125 brands. We will only sell brands that are meaningful for our customers," he added.
Aditya Birla Group had launched abof.com on October 16.
The new portal today launched 3D trial rooms for its customers to help them "virtually" try clothes before buying them.
The Aditya Birla Group also owns trendin.com through Madura Fashion and Pantaloons. It competes with the likes of Jabong and Myntra (owned by Flipkart).
Speaking about competition, Gupta said the company will not "get into the discounting game".
"We have curated our portfolio to focus on consumer experience. While our competitors are offering deep discounts, that is one area which we do not want to get into. We will focus on offering the good quality and high fashion products," he informed.
According to industry body IAMAI, India's e-tail market is expected to grow 10 times from its current level to USD 50 billion by 2020, primarily driven by better Internet penetration and higher incomes.