Hindenburg Research said Thursday that the Jack Dorsey-led payments company Block overstated its user numbers and underestimated customer acquisition expenses following its scathing report on Adani Group. "Our 2-year investigation has concluded that Block has systematically taken advantage of the demographics it claims to be helping." Hindenburg Research wrote in a report posted on its website. Moreover, it claimed to have short positions in Block Inc., the Jack Dorsey-led payments company, because it had exaggerated user counts while understating customer acquisition expenses.
Check out the significant findings with which Hindenburg research targeted Block Inc
Block Inc, a $44 billion market cap company known as Square Inc, claims to develop a "frictionless" and "magical" financial technology. The firms claim to empower the "unbanked" and the "underbanked."
According to the 2-year investigation of Hindenburg, Block has intentionally harmed the groups of people it purports to be serving. The company's readiness to assist fraud against customers and the government, dodge regulation, and disguise predatory loans. Additionally, fees as ground-breaking technology and deceiving investors with exaggerated metrics have been Block's business's "magic," not disruptive innovation. The research involved dozens of interviews and an extensive review of regulatory and litigation records.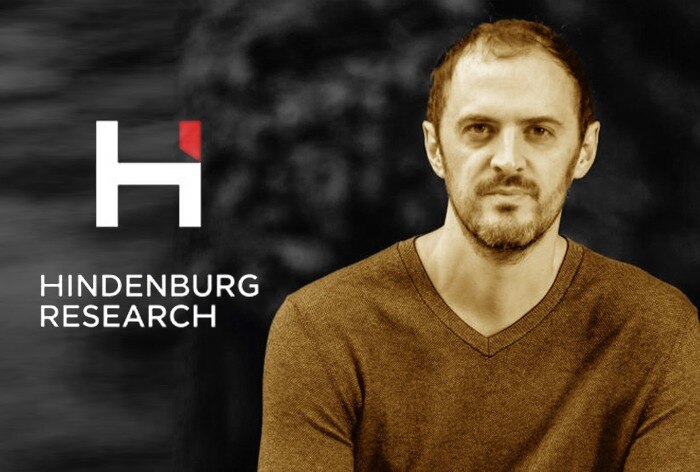 According to the findings of two-year research, Block has intentionally harmed the groups of people it claims to be serving. Yet, according to Hidenburg's analysis, Block greatly underestimated the costs of acquiring new customers while grossly overstating the number of its users. Former workers indicated that 40% and 75% of the accounts they assessed were fraudulent, phoney, or extra charges connected to a single person.
Block's embracing of criminals, a historically significantly "underbanked" element of society, is at the issue's root. Bad actors found it simple to mass-create accounts for identity fraud and other frauds, then swiftly withdraw stolen assets because of the company's "Wild West" attitude to compliance.
Block banned the account without banning users even after they were discovered committing fraud or other illegal conduct.
CashApp is featured in hundreds of hip-hop songs 
Screenshots supplied by a former customer service agent demonstrated how banned accounts were frequently linked to dozens or even hundreds of additional active charges that were thought fraudulent. Since it was so widespread, Rappers boasted about enabling banned users in hip-hop songs.
Block hides the number of users on the Cash App platform by releasing deceptive "transacting active" stats populated with fictional and duplicate accounts. Block is in a position to provide investors with an estimate of the number of unique users of the Cash App.
CEO Jack Dorsey has openly emphasised how Cash App is featured in hundreds of hip-hop songs as evidence of its widespread acceptance. Reviewing those tracks reveals that many rappers discuss using Cash App to commit fraud, sell narcotics, and even pay for murder rather than generally singing about how easy it is to use.
Jack Dorsey amassed a $5 billion personal wealth 
A major non-profit group reportedly revealed that Cash App was "by far" the most popular app used in alleged sex trafficking in the United States. Cash App has been shown to be used to support sex trafficking, including the trafficking of kids, according to many Department of Justice reports. Apart from helping with the payments of criminal activity, the platform has been overrun with many scam accounts and fake users. 
To test this, Hidenburg turned their accounts into "Donald Trump" and "Elon Musk." Still, they were able to receive and send money. During the investigation, a cash card was ordered with Donald Trump's account. Shockingly the card arrived in the mail.
The COVID-19 epidemic and the widespread lockdowns posed an existential danger to Block's merchant services business, which was its primary source of gross profit.
In this setting, the software enabled a substantial influx of government COVID-relief payments among Cash App's widespread anti-compliance. Due to its frictionless technology, Cash App's Founder Jack Dorsey tweeted that consumers may obtain government payments through it "quickly", that too without a bank account.
Block ignored the impact of prevalent fraudulent accounts and payments and reported a pandemic spike in user counts and revenue. Block's shares had a significant one-time boost due to the new venture, rising by 639% in 18 months during the epidemic.
According to the reports by Hidenburg, Jack Dorsey has built an empire, moreover amassed a $5biilion personal wealth, professing to care deeply about the demographics he is taking advantage of. With Dorsey and top executives already having sold over $1 billion in equity on Block's meteoric pandemic run higher, they have ensured they will be fine, regardless of the outcome for everyone else.
Comments
comments