In a new approach announced on 24 March, Twitter will start to remove legacy blue checkmarks from the microblogging site starting from April 1.
Although he chose April Fool's day to start this mission, the removal of the blue checkmark was talked about for months. In December, CEO Elon Musk tweeted that the microblogging site may remove that bluetick "in a few months" because "the way in which they were given out was corrupt and nonsensical."
Since then, the holders of the blue checkmark have been noticing a pop-up whenever they click on their checkmark that reads, "This is a legacy verified account. It may or may not be notable."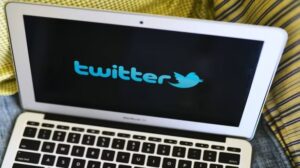 The announcement came days after Elon's firm decided to expand its subscription programme 'Twitter Blue' around the globe.
Before Elon took over as the CEO of the company, Twitter used the blue mark to verify individuals of different statuses and entities as "active, authentic, and notable accounts of interest." Also, the verification mark was provided with zero cost by the company earlier.
Currently, Twitter users can buy a blue mark through the option of a Twitter Blue subscription provided by the company for $8 per month. (Due to app store costs, iOS and Android will have to sign up which will cost $11 per month).
The plans were made available in India on 8 February. It cost a monthly fee of Rs 650 for the web and Rs 900 on any mobile device.
Moreover, the company has provided different color checkmarks and badges made available for different entities such as businesses or government organizations.
As per the company, purchasing the checkmark will give users access to several features like fewer ads on their homepage, ranking in conversations, a bookmark feature, and the capacity to post long tweets, edit their tweets and even undo tweets.
According to the company, Twitter users who wish to continue their subscription on the platform after 1 April will have to sign up for Twitter Blue subscription plans. Earlier, Twitter had around 420,000 verified accounts.
For brands and organizations, the price for the subscription is quite high. For them to sign up, they will have to buy a 'Verified for Organizations' programme that enables subscription services at $1,000 per month.
These accounts will get a gold checkmark and even a square avatar to identify whether they are a business or non-profit organization.
Moreover, organizations that wish to affiliate any individual or entity associated with them, have to buy an additional plan of $50 per month for each affiliate account.
For an affiliate account, it will receive the verification mark along with an affiliate badge, that is, a small image of the parent company's profile picture that will be displayed next to their checkmark.
Comments
comments