On Thursday, social media behemoth TikTok said that it is in the initial stages of inspecting a chatbot called "Tako" that can talk with users about short videos and help them find out related content. Right now, the company is conducting tests with select users in the Philippines.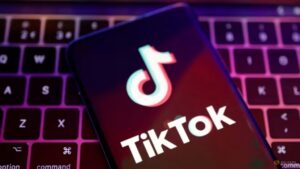 Backed by Microsoft Corp, OpenAI launched chatbot ChatGPT in 2022, offering perhaps  the most lucid interaction by a chatbot so far. This development set off a race to develop features contingent on trailblazing generative artificial intelligence (AI), and the latest to join the trend was TikTok rival Snapchat Inc whose "My AI" is powered by ChatGPT technology.
According to TikTok, Tako is created to help users discover "entertaining and inspiring content" on the video streaming app.
An Israel-based app intelligence Watchful Technologies also informed earlier on Thursday that it had found Tako on some versions of the TikTok app on Apple Inc mobile devices.
Screenshots and video shared by Watchful with a media company displayed the chatbot featuring eminently on the app's interface as a ghost-shaped icon, which users can tap while watching videos to have text-based conversations and get assistance in finding desired content.
Last month, it was reported by U.S. media outlets that TikTok was conducting trials with a generative AI tool to allow users to create avatars. TikTok's parent ByteDance, based in China, is working on a large AI model, as reported by the Chinese media, but right now, it does not offer any AI chatbot features on its Chinese counterpart of TikTok, Douyin.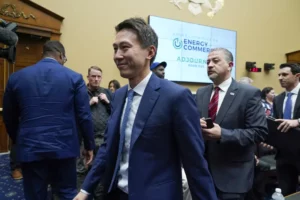 In April, a disclosure filed with the U.S. patent and trademark office showed that TikTok had proposed a trademark application for "TikTok Tako" in categories that constituted "computer software for the artificial production of human speech and text".
When asked about Tako, the company's spokesperson said that the social media platform was always experimenting with new technology.
He added, "In select markets, we're testing new ways to power search and discovery on TikTok, and we look forward to learning from our community as we continue to create a safe place that entertains, inspires creativity, and drives culture."
The company did not mention why the Philippines was selected.
How will Tako recommend videos?
A researcher at Watchful, Daniel Buchuk shared that his team had begun to find references to Tako on some versions of the TikTok app earlier in May, which also includes a test version on an iOS device in the United States.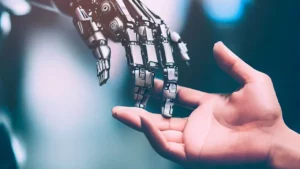 The Israeli firm uses computer vision along with data analysis to recognise and mimic app changes. It keeps track of devices in different countries but was unable to find out in which markets TikTok was conducting its tests.
Contrasting from ChatGPT, which is positioned as an all-purpose chatbot, Tako feels more like a traversing assistant with a focus on encouraging users to watch more videos, according to Buchuk.
"So if you're asking 'When was King Charles' coronation?' Tako will tell you the answer, but then you'll also see relevant TikTok videos", he added.
One more demonstration by Watchful revealed that when a user asks Tako a question, such as "How can we teach respect to children", the chatbot's answer includes by summarising tips from TikTok users while also recommending related videos.
A disclaimer set by Tiktok on it's interface mentions that Tako is an experimental chatbot and that responses could be incorrect. The giant said it will review conversations with Tako for safety purposes and warned users not to share any private information with it.
Comments
comments