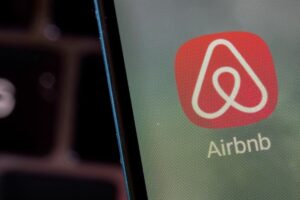 The American Multinational company that operates an online marketplace for lodging, and vacation rentals, Airbnb announced on June 28 that the temporary prohibition on conducting any kind of social gatherings or celebrations in the houses registered on it will be made permanent. This decision comes after the company witnessed a rapid downfall in the rate of people reporting against the unapproved parties after it put a temporary ban on it in 2020.
According to reports Airbnb witnessed a 44% downfall in the rate of gatherings reports with the passing of every year after it imposed the rule. The company said that prohibiting parties temporarily turned out to be beneficial for it and this is why it is now permanently prohibiting parties at the residences registered on it.
Back then the American multinational firm imposed this policy and continued the prohibition on the gatherings to cut down the spread of Coronavirus. But at present, the company has come up with the idea to make this ban permanent keeping in mind the start of the summer travel season. It is assumed that the company has taken this decision to ensure that the consumers stay safe and there is no spread of Covid-19.
A spokesman of the firm said that this is a problem that according to him has no end. However, the firm is putting its best efforts to find a solution to the problem, he further mentioned.
Apart from this the firm also declared that it will lift the curb of allowing only 16 people to stay at big residences and permit those big residences registered on it to get booked to adequate inhabitancy.
The multinational firm started enforcing highly stern curbs back in 2019 when it had put a prohibition on the so-called "party-houses" worldwide or the prohibition on the residences registered on its platform that create a perpetual annoyance in the surrounding area.
The company was also seen revising its guidelines looking at the spread of Covid-19. It had cut out the "event friendly" search filter and its policy of "parties and events allowed".
The vacation rental company said that any customer who tries to break the policies will have to deal with aftermaths which might be anything from getting their account frozen or a complete elimination from Airbnb's website.
One such incident happened in 2021 when around 6600 customer accounts were frozen for breaking the company's ban on parties.
According to the company's report about its listing in the first quarter of this year, its net worth was peaking by 70% in comparison to 2021.