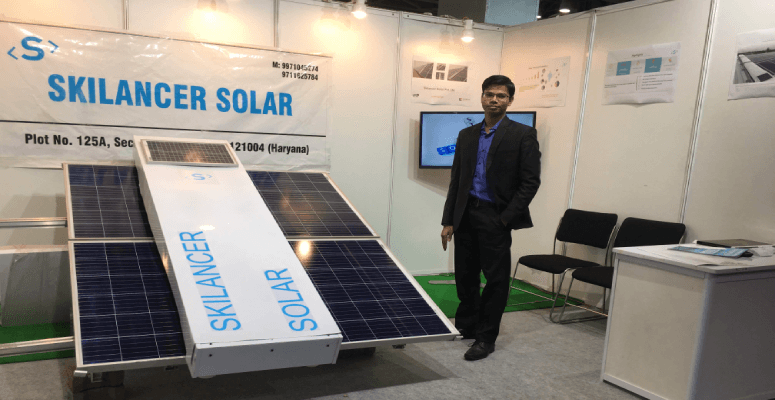 28 May 2019, India:
Angel investor and serial entrepreneur Dhianu Das's Venture Capital fund, Alfa Ventures, has made a strategic investment in AI-based startup Skilancer Solar.
The financial details have not been disclosed yet.
The startup will use the fresh capital to scale up it's operations and market presence.
Dhianu Das said, "For a population of over 1.3 billion, it is essential to look for alternative means of energy. I am absolutely bullish on India's solar energy story. New installations in 2019 will reach nearly 14 gigawatts, which is about 50% more than the capacity added last year. This is where I see potential for business like Skilancer Solar. I am certain that this investment will help Alfa Ventures become a part of India's thriving solar energy market."
Neeraj Kumar, Co-Founder, Skilancer Solar said, "Skilancer Solar is all about providing innovative products with world class service and customer experience. We are glad to have won the confidence and support of Dhianu Das and Alfa Ventures on our journey. This will allow Skilancer Solar to invest in design and technology upgrade, geographical expansion, team building, and develop competitive edge."
Skilancer Solar was founded by Neeraj Kumar and Manish Kumar Das. It manufactures centrally controlled, self-powered, robotic arms for automatic cleaning of solar panels.
(Image – Skilancer Solar)