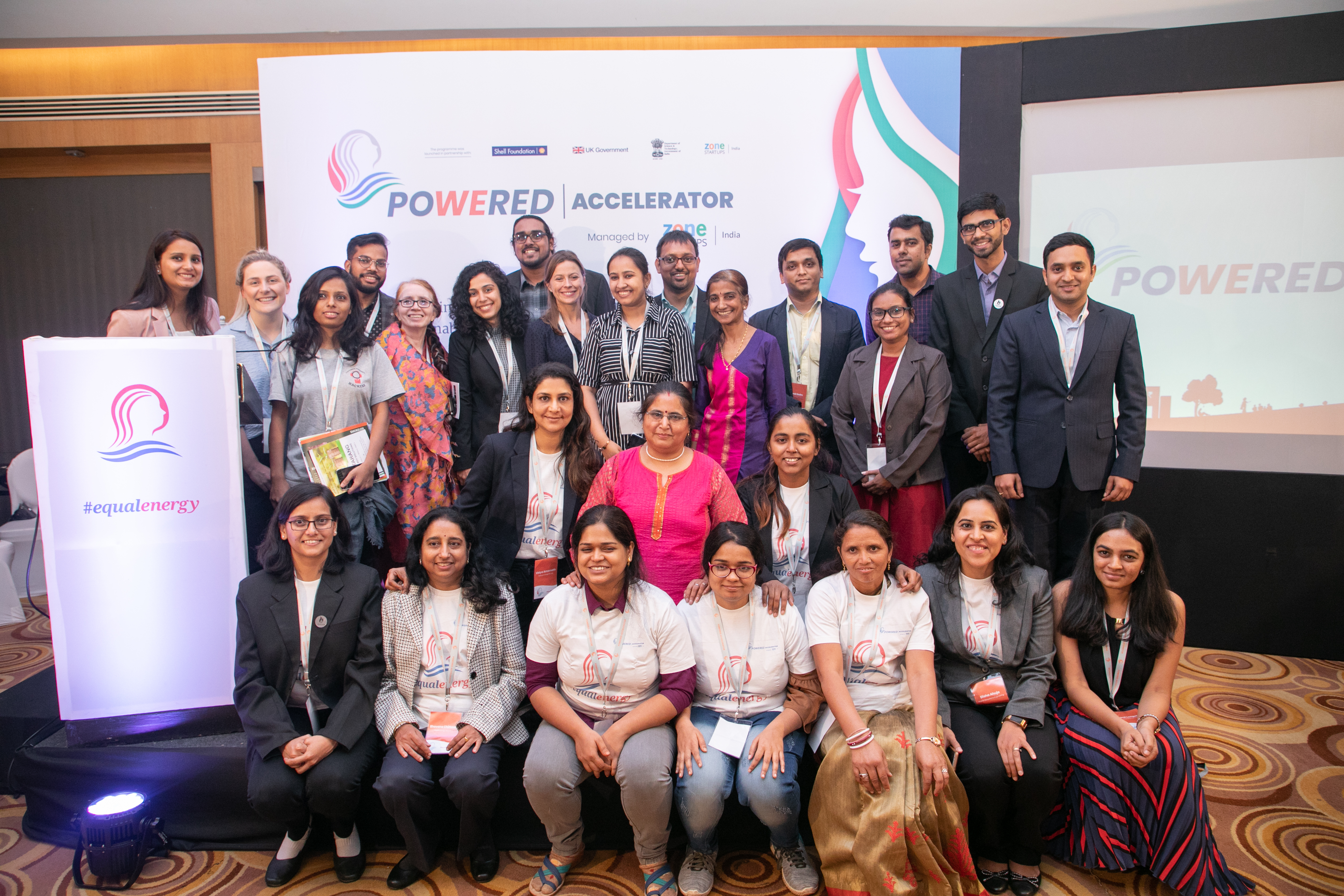 28 May 2019, India:
POWERED Accelerator hosted a demo day for its second cohort on the occasion of International Women's Day, 2019. As part of the programme's second cohort, 8 startups are set to receive a seed fund of up-to $10,000 each.
The Demo Day witnessed key stakeholders of the industry including corporates, investors, and industry experts exploring synergies with the cohort.
The startups selected for the seed fund are REVY Environmental Solutions, Cydee Technologies Pvt. Ltd., Pushan Renewable Energy Pvt. Ltd., Durga Energy, FinEffi Energy Solutions, GTarang Energy Solutions, DD Bio Solution Technology Pvt Ltd, Prakriti Biotechnologies.
The objective of the programme is to support selected ventures to expand their innovative and consumer-responsive services, products and financing by taking them through an accelerator programme that includes validation, peer network, mentorship, industry connects, and access to investors, the company said in a statement.
Blackforest Solutions GmBH, HDFC Bank, Microsoft Corporation, and L&T Public Charitable Trust are partners for the programme and supporting the cohort by providing infrastructure and mentoring support and exploring suitable synergies with them.
Heidi Hafes, Market Development Manager, Shell Foundation, said, "The POWERED Accelerator is a critical part of the POWERED programme, a joint partnership between DFID India and Shell Foundation. Through the POWERED Accelerator we aim to support women entrepreneurs working on solutions in the energy sector. We have been delighted to see how many women are building new energy businesses and breaking barriers."
Heidi Hafes, added, "Zone Startups has been instrumental in providing early-stage funding, business support and mentoring. We believe all the businesses have a huge potential to create impact and become role models for future leaders in the energy sector."
Adritha Subbiah, Energy and Green Growth Analyst, DFID India, British High Commission, said, "This pioneering entrepreneurship programme is strengthening the ecosystem for women's active and substantive participation across the energy value chain. We look forward to seeing these businesses and, with them, the POWERED network grows to continue to support innovation in the sector."
Bhavana Chittawar, FinEffi Solutions, said, "POWERED Accelerator program has helped me immensely and changed the way I used to look at myself. It has created a great passion in me to get more and more out of my business. My team can feel this difference. It has helped in understanding the expectations of investors and opened up avenues to approach them."
(Image – POWERED Accelerator)
Comments
comments