Billionaire investor Ryan Cohen has recently acquired a stake in Chinese e-commerce giant, Alibaba Group, according to a report by the Wall Street Journal.
The size of Cohen's stake is worth hundreds of millions of dollars. Cohen, who is known for his investments in GameStop and Apple Inc, reportedly reached out to Alibaba last August to express his concerns and to share his belief that the company could reach double-digit sales growth and nearly 20% free cash flow growth over the next five years.
Cohen felt that Alibaba's shares were undervalued at the time, and has been pushing the company to increase and speed up its share buybacks.
In November, Alibaba announced that it would raise the size of its share repurchase program to $40 billion, and extend the time frame for the program through the end of March 2025. However, Cohen believes that the program could be raised to $60 billion.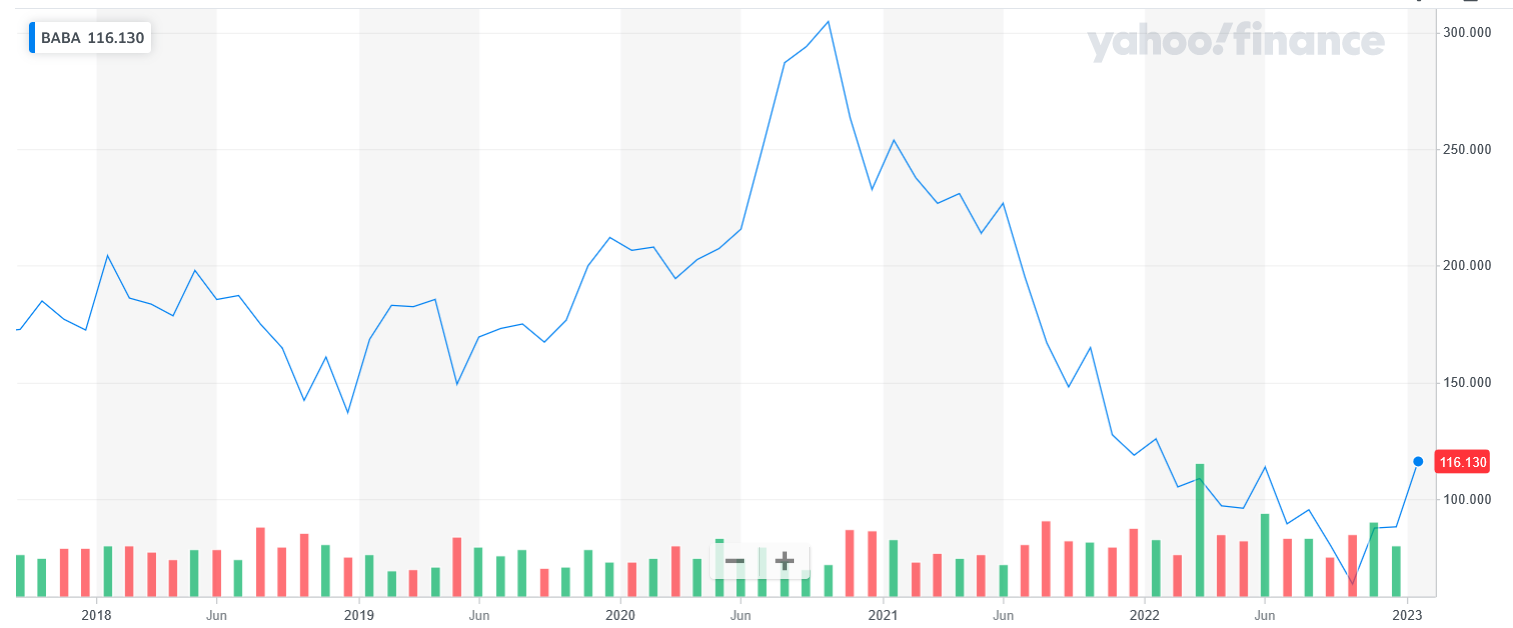 This move by Cohen comes after the company's shares have been on a roller coaster ride in the recent past. The shares of Alibaba began to tumble in late October 2020, as Beijing began a regulatory crackdown on the tech sector.
Alibaba is the largest e-commerce platform in China and is one of the largest in the world. The company operates a variety of businesses, including retail and wholesale marketplaces, as well as cloud computing and digital media and entertainment. The company's shares have been under pressure in recent months due to increased regulatory scrutiny and concerns about the Chinese economy.
Future investment strategies of Ryan Cohen
Cohen is known for his activism as an investor and has a reputation for pushing companies to make changes that he believes will improve their performance. He has been credited with turning around GameStop, and has also pushed for changes at Bed Bath & Beyond and Wells Fargo. It remains to be seen how this development will play out and what impact it will have on the company's stock price and performance.
It is worth noting that Cohen is not the only activist investor to take a stake in Alibaba. In the past year, several other investors, including Third Point's Dan Loeb and Hillhouse Capital Group, have also taken positions in the company. This suggests that there may be a growing consensus among investors that Alibaba's shares are undervalued, and that the company has the potential to deliver strong returns in the future.
The involvement of an activist investor like Cohen could also signal a shift in the way Alibaba is run. Activist investors often push for changes in management, strategy, and operations in order to improve a company's performance. In the case of Alibaba, this could mean more aggressive share buybacks, increased dividends, or changes in the company's business model.