Jack Ma's Alibaba group traded around 3.1% stake in Paytm, India's digital payment firm through a block deal of $125 million on Thursday. The news was disclosed by a source directly involved with the matter.
The shares of the company fell as low as 8.8% to ₹528 in the afternoon trading. As of 3 pm (Indian Standard Time), the shares fell to 5.8%.
A source who wishes not to be named reported that China's Alibaba sold the shares at rupees 536 apiece. The company held a 6.26% stake in Paytm as of end-September.
As per a source, Alibaba did not do it on its own. It was supported by Morgan Stanley, though both companies denied their comments on request.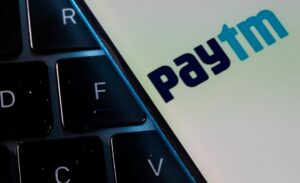 Following the release of positive third-quarter preliminary data, the value of Paytm's share has increased by nearly 9% year to date since the last close. Although the corporation proposed a stock buyback in December, it finished 2022 with a 60 per cent loss.
Paytm, previously One97 Communications decided to go public in 2021 following an enormous $2.5 billion IPO.
Ever since the value has dropped about a 75 per cent from its Initial public offering offer price as investors began to doubt the firm's intentions for monetizing its products amid concerns about the extravagant capitalization of IT corporations and concerns a potential global economic downturn.
Softbank Group Corp (9984.T) sold a 4.5 per cent share in the e-payments platform for $200 million in November of last year. As of September 30, SoftBank held a 17.5 per cent ownership in Paytm.
Reuter's analysis shows that SoftBank gained $200 million in total remuneration for selling 29.35 million shares at that rate.
The disclosure of the deal, which came one day after the lock-in phase for shareholders in Paytm's November 2021 initial public offering, led the company's shares to fall by more than 9%.
According to a source, the shares are being bought largely by hedge funds, including Millennium Capital, Segantii Capital Management, and Ghisallo Capital Management, while some other buyers include Norges Bank and Norway's central bank.
Comments
comments