Recently, the co-founder of Alibaba group, Jack Ma, embarked upon a sudden journey to Islamabad, Pakistan, soon after ending his visit to Kathmandu, Nepal. The unexpected visit of the Chinese tech titan to Pakistan capital has stirred up the air of controversy among industry insiders as well as the public. The news of the astonishing visit of Jack Ma to Pakistan was revealed by Azfar Ahsan on his Twitter handle. Ahsan is the former minister of state and chairman of the board of investment, as well as the founder of NutShell group.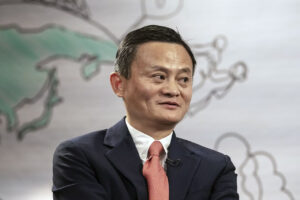 As per the reports, Jack Ma was accompanied by a group consisting of seven individuals. The group included five Chinese nationals, one American citizen, and Danish citizen. The objective and particular intricacies of his visit were still hidden initially, covering his presence in a shell of mystery. Conspicuously, even the Chinese embassy in Pakistan seems to be unaware of  the nature and objective of Ma's engagement in the country.
On Tuesday, Jack Ma went to Kathmandu in the afternoon, with his accommodation finalised at the renowned Dwarka hotel. During his stay, he explored a number of scenic locations in Kathmandu, comprising the vibrant Thame area, the historic Bhakta Pur Darbar Square, and the busy KaliMaati vegetable market. Later, he took a chartered aircraft from Hong Kong business aviation on Thursday to reach Islamabad in Pakistan.
chief of Nepal's immigration department telegram Adhikari told an eye over phone, "He landed in Kathmandu today in his private plane. He said that he flew from China to Nepal in the immigration form." According to Adhikari, Director general of the Department of immigration has been granted 15 days tourist Visa and is likely to call on Nepal Prime Minister Pushpa Kamal Dayal.
It must be noted that Jack Ma, who has kept a humble profile since criticising China's regulators in 2020, made his last public appearance at the Yungu school in Hangzhou, China, after being absent for nearly 3 years. The school is a private academy funded by his Alibaba group – which includes one of the world's biggest online commerce companies. During his visit to the school, he talked about "the future of education with the campus directors" and "the challenges and opportunities that a new technological change brings to education."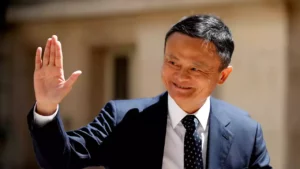 He was one of the most high-profile billionaires in China who disappeared during a crackdown on tech entrepreneurs. And according to The South China Morning Post, Jack Ma returned to China after spending more than a year abroad. Jack Ma maintained a low profile after and group company cancelled IPO in Hong Kong and Shanghai that would likely to raise over 34 billion USD in November 2020, as per the Wall Street Journal.
Ma, who spent the majority of last year in Japan, made a trip back to China, according to a report by The Wall Street Journal. Moreover, he also visited Singapore and Australia and spent the latest lunar year in Hong Kong. This year, Jack Ma relinquished leadership of Ant Group in January.