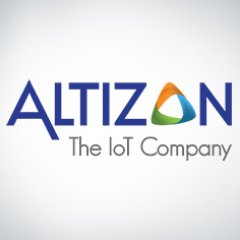 29 April 2019, India:
Altizon Inc, today announced the closure of its series A+ funding round. The company has raised $7 million in this funding round.
The funding round was led by TVS Motor Company (Singapore) Pte. Limited, the Singapore based Subsidiary of TVS Motor Company Limited.
Existing investors The Hive, Wipro Ventures, and Lumis Partners also participated in the funding round.
The company will use the fresh capital to strengthen its international presence and continue its investments in IP development.
Vinay Nathan, CEO of Altizon, said, "The Industrial IoT market continues to expand at a rapid pace and this investment brings on board TVS Motor Company which is the flagship company of the multi-billion $ TVS Group, with deep experience building companies in the industrial sector."
Vinay Nathan, added, "We have a strong roster of global industrial majors as our customers and they can now gain further benefit from our global footprints and enhanced technology offerings."
Rajesh Narasimhan, Board Member of TVS Motor Company and CEO of TVS Motor (Singapore), said, "After detailed assessments around industrial IoT platforms we found Altizon's technology portfolio of definitive value in driving digital transformation with Industrial IOT."
Rajesh Narasimhan, added, "We are hence delighted to invest and have the opportunity to partner them in their exciting journey of growth and market leadership. This is amongst our first set of investments in digital start-ups focused on the Automotive and Fintech Industries."
(Image – Altizon)
Comments
comments