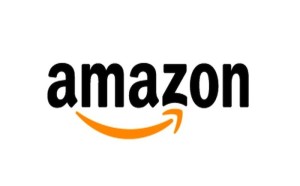 New Delhi, Sep 9 (PTI) : To beef up its logistics operations ahead of the festive season, global online retailer Amazon today said it has set up seven new fulfilment centres (FCs) across cities like Ahmedabad, Delhi, Kolkata and Mumbai.
Amazon now has 20 FCs operational across 10 states covering a total area of over 1.6 million square feet.
This will enable the company to make fast deliveries as it faces tough competition from online shopping giants like Flipkart and Snapdeal as well as other smaller players.
"The investment in seven new FCs has been made to meet the growing needs of the fast-growing seller base in the country," Amazon said in a statement.
Apart from the above mentioned cities the FCs have also been opened in Nagpur, Gurgaon and Pune.
No financial details were disclosed.
The FCs are warehouses where sellers can stock their inventory. They can save money by replacing their upfront capital expense with low variable cost and pay only for the storage space they use and the orders Amazon fulfils.
"Sellers on our marketplace have been witnessing exponential growth with overall volume growth exceeding 500 per cent in the latest quarter and largely powered by our Fulfilled by Amazon service contributing more than 75 per cent of total units," Amazon India Vice President and Country Manager Amit Agarwal said.
The investment, before the upcoming festive season, will enable Amazon offer guaranteed fast delivery promises to more customers during the festive season, Amazon India Director Operations Akhil Saxena said.
Earlier in June, Amazon had opened its largest FC in India in Telangana and a few weeks later, inaugurated another one in Ludhiana.
Last year, Amazon had announced USD 2 billion investment (about Rs 12,500 crore) in the country.
According to reports, rival Snapdeal may spend Rs 660 crore (USD 100 million) to strengthen its supply chain and logistics operations ahead of the upcoming festive season.
Comments
comments