An Amazon employee who assisted the lead a milestone gathering effort to form what would have been the e-commerce giant's first US union at a warehouse in Alabama informed that she has been fired by the company.
"Working 10 hours at the pace that they push you to go, the time off is either going to the doctor for something, soaking, resting, taking it easy on your days off," Bates, an Amazon associate, said in a CNN Business interview in 2021.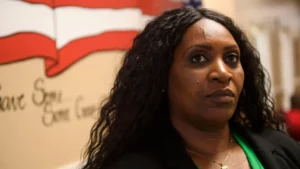 Back in 2021, Jennifer Bates became the leader of the endeavour to unionize an Amazon facility in Bessemer, Alabama, when she opened up before lawmakers about her "grueling" experience working at the company.
On Friday, the Retail, Wholesale and Department Store Union (RWDSU) which led the so-far futile effort to unionize the Bessemer facility, said that she was fired by he company after her return from medical leave following injuries sustained on the job.
In 2021, RWDSU president Stuart Appelbaum called it "a very, very scary thing" to speak out as Bates has done. "You're putting yourself out there to the whole world. You're facing all the wealth and power in the universe."
In a statement on Friday, Bates said, "I've given my back to Amazon these past three years. I've given my arms and shoulders to Amazon these past three years. And I've given every fiber of my soul into organizing Amazon these past three years. For them to treat me like this is unfathomable."
She further added, "But let me be clear, Amazon, your termination of my employment will not stifle workers organizing, for when you fire leaders, it only brings more people ignited into the movement."
A spokesperson from Amazon told a media group that Bates "has the opportunity to appeal the decision."
An Amazon spokesperson, Mary Kate Paradis, told media, "Our records indicate that Ms. Bates failed to show up to work for a period of time and didn't respond or provide documentation to excuse her absences. We work hard to accommodate our team's needs for personal leaves of absence, but like any employer, we ask our employees to meet certain minimum expectations for leave approval."
The firing menaces to escalate tensions between Amazon and employees who were provoked to protest earlier in the pandemic amid agitation with the company's response to the health crisis and a broader limelight on racial oppression in the United States.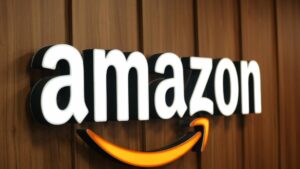 Employees at Amazon's New York warehouse voted to establish the company's foremost US union in 2022, though Amazon has since denied to recognise the union or come to the negotiation table. Other efforts to unionize Amazon facilities, including one across the street from the New York warehouse, have been unsuccessful.
The closely viewed union election at the Bessemer facility ended with the results too close to call due to hundreds of malfunctioning ballots. The National Labor Relations Board is still probing into challenges brought against Amazon by the union accusing the company of illegal activity during the campaign. (Amazon has earlier filed its own protest to the RWDSU's conduct.)
RWDSU President Stuart Appelbaum said in a statement on Friday, "What is clear today is that Amazon terminated one of the most public pro-union worker leaders we've seen in a generation over an alleged paperwork issue, for which there is ample documentation."
Appelbaum accused Amazon of "firing union leaders in the facility to all but extinguish any embers of union support in the facility."
"We will continue to hold Amazon accountable and ensure workers' voices are heard," Appelbaum added. "Amazon's behavior must not go unchallenged, and workers in Bessemer, Alabama must have their rights protected under the law."