On Friday, A.J. Brown, Twitter's head of brand safety and ad quality, has decided to resign from the social media company, according to a source familiar with the matter, the second safety leader to depart in a matter of days. Brown's role in the company was to work on efforts to stop ads from appearing next to unsuitable content.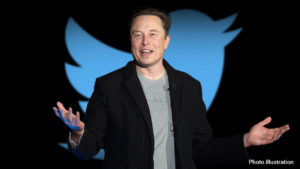 In another sign of instability in Twitter's upper ranks, it looks like yet another member of the top liaison is leaving the company. The Wall Street  reports that "A.J. Brown, who was in charge of Twitter's brand safety and ad quality, decided to leave the company on Friday. Brown was reportedly in charge of making sure Twitter was a safe place for advertisers to place their ads. At the time of writing, she has not officially given a reason as to why she has decided to exit the company."
The most recent departure fuels up the increasing challenge for new Twitter CEO Linda Yaccarino, even before she steps into the role.
On Thursday, Ella Irwin informed the media that she has signed off from her role as vice president of product for trust and safety at the microblogging platform, where she looked after content moderation efforts and often responded to users with queries related to suspended accounts.
Platformer and the Wall Street Journal we're the earliest reported Brown's resignation.
Ever since Tesla CEO Elon Musk took over Twitter in October last year, the platform has struggled to hold back advertisers, who were conscious about the placement of their ads after the company slacked off a huge number of employees.
Recently, when Musk hired Yaccarino, former ad chief at Comcast's NBCUniversal, it revealed that ad sales still remained a significant priority for Twitter even as it works to increase revenue from subscription.
Twitter and Brown did not immediately respond to Reuters' requests for comment.
Since Elon Musk took over, Twitter has found it difficult to keep advertisers on the platform. It was reported that in the beginning of  this year more than 500 of the company's top advertisers have halted spending on the platform. At the time, Twitter owner Elon Musk said that "the company planned to break even within the year."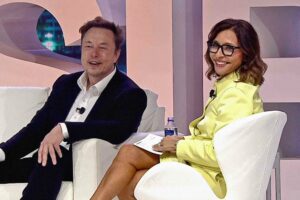 It's not only the advertisers who are concerned about the future of the social media platform. Some brands and users have also decided to let go of Twitter wholly over questions regarding how Elon Musk handles content moderation on the platform.
The exit of top executives leaves soon to be CEO Linda Yaccarino in an interesting spot. Yacacarino, who was earlier in charge of ad sales at NBC Universal, has mentioned in the past that brand safety is the foremost priority for advertisers. Also that advertising is Twitter's primary way of making money, it'll be interesting to see how she deals with the current situation.
After Elon Musk's acquisition of the platform last year, Twitter employees have seemingly been all scrambled up to try and keep the social media platform afloat. The company has allegedly let go of a vast majority of its workforce and entirely abandon third-party app support. Notwithstanding the fact that Twitter is charging an hefty sum of money for those who want to use its API and is trying to get users to pay $8 per month for a "premium" experience on the platform.
Apart from laying off everyone that wasn't nailed down, Musk has restored several far-right and fascist accounts that had earlier been permanently banned without so much as a second glance at the "moderation council" he was supposedly going to establish. He's made critical operational amendments based on Twitter polls — and that's after trying weasel out of the deal to purchase Twitter in the first place.