In a court filing, the Federal Trade Commission announced a US$5.8 million ($8.94 million) settlement with the company over privacy violations when it found an erstwhile employee of Amazon.com's Ring doorbell camera unit snooped for several months on female customers in 2017 with cameras placed in bedrooms and bathrooms.
According to a court filing in federal court in Seattle that outlined a separate settlement, Amazon also agreed to pay US$25 million to settle accusations it breached the privacy rights of children when it failed to delete Alexa recordings at the request of parents and kept them longer than it was required,
The above settlements are the FTC's most recent effort to hold Big Tech accountable for policies, which according to critics place profits from data collection ahead of privacy.
The agency is also examining Amazon.com's US$1.7 billion deal to acquire iRobot, which was announced in August 2022 in Amazon's recent venture into smart home devices, and has a separate investigation by the watchdog underway into Amazon.
Ring, which was purchased by Amazon in April 2018, pledged to make some amendments in its practices.
In a statement, Amazon.Com said, "While we disagree with the FTC's claims regarding both Alexa and Ring, and deny violating the law, these settlements put these matters behind us."
According to the FTC, Ring gave employees unmonitored access to sensitive video data of its customers: "As a result of this dangerously overbroad access and lax attitude toward privacy and security, employees and third-party contractors were able to view, download, and transfer customers' sensitive video data."
In one happening in 2017, an employee of Ring spied on videos made by at least 81 female customers and Ring employees using Ring products for several months.
"Undetected by Ring, the employee continued spying for months," the FTC reported.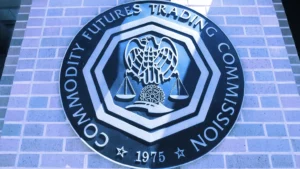 When a colleague got to know of the misconduct, the employee was eventually terminated, as per the FTC complaint.
In another instance of May 2018, an employee shared information about a customer's recordings to the their ex-husband without the former's notice or consent, the complaint said.
In another occasion , an employee was found to have given Ring devices to people and then viewed their videos without them knowing , the FTC said.
According to the FTC agreement with Ring, which is valid for next 20 years, Ring is required to tell its customers about how much access to their data the company and its contractors have.
In February 2019, Ring amended its policies so that most Ring employees or contractors could only view a customer's private video with that customer's consent.
Alvaro Bedoya, FTC Commissioner, told a media group that the settlements should send a message to tech companies that their need to collect data was not a valid reason to breach the law. "This is a very clear signal to them," he said.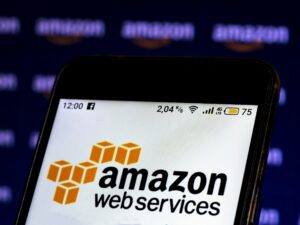 The fines levied by FTC, summing up to US$30.8 million, represent a small part of Amazon's US$3.2 billion first-quarter profit.
The FTC said in its complaint against Amazon.com filed in Washington state, that Amazon breached rules protecting privacy of children and rules against deceiving consumers who used Alexa.
An example of it in the FTC complaint says that the giant told users it would delete voice transcripts and location information if requested by users, but then failed to do so.
"The unlawfully retained voice recordings provided Amazon with a valuable database for training the Alexa algorithm to understand children, benefiting its bottom line at the expense of children's privacy," the FTC said.