In his recent interview, the soon to be ex Twitter CEO Elon Musk seconded his agreement with Twitter's co-founder and former CEO Jack Dorsey over his opinions about the reformation of the social media platform as a public companyMusk, who took over Twitter in October 2022 in a $44 billion along with a group of other investors, recently sat down with the satirical media group, The Babylon Bee, for an exclusive interview at the Twitter headquarters.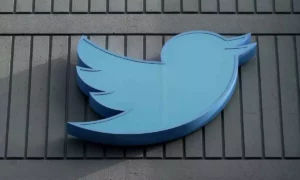 During the over one-hour sit-down interview, the Tesla-SpaceX CEO and billionaire talked about several subjects such as comparing Twitter with Monty Python's "Argument Clinic," the NPR controversy, and drew parallels between Magneto and George Soros, unveiled hidden censorship layers and talked about reforming the microblogging site as a public company.
In the interview, Musk was asked, "Do you think it's possible to run a free speech platform that is profitable," he said, "We're going to find out."
The Twitter chief agreed that it's not easy for a publicly traded company because one can be sued for not taking actions that accelerate profitability. "Jack was right that it was impossible to reform it (Twitter) as a public company."
Talking about Twitter Files and censorship layers, "We are trying to be as transparent as possible." "If we're not going to expose the things we have done wrong, why should people believe us in the future."
He said they are still unveiling hidden layers of censorship on the social media platform.
Speaking about the Twitter algorithm at present, he said the system pays attention the users' interaction on the platform. If someone is arguing on the site, "it shows them similar content that the user might want to interact with."
In spite of getting severe criticism and backlash, when asked if he regrets buying Twitter "just to make a stand for free speech," Musk mentioned, "I think it was necessary," adding, "I think it was the right move to acquire Twitter even at the outrageously high price."
Earlier, it was reported that Musk made it his top most priority on his first day as Twitter CEO to restore the account of The Babylon Bee. It was suspended from the social media platform for allegedly posting anti-transgender tweets against a member of the Joe Biden administration.
The site's account was restored after three weeks of him getting control of Twitter.
Twitter is now worth one-third of the amount it was when by Elon Musk and co-investors acquired the social media platform in a $44 billion deal, according to a new report by Fidelity published earlier this week.
In Fidelity's latest Twitter evaluation, the financial services giant forecasted in a monthly report of portfolio valuations that the company is now worth approximately $15 billion, or 33 percent of the October acquisition price, according to a Bloomberg assessment.
Musk has previously acknowledged he paid more for Twitter, which he purchased for $44 billion, comprising $33.5 billion in equity. More recently, he said "Twitter is worth less than half what he paid for it."
Twitter has been in financial trouble since Musk took over it. After saddling the company with $13 billion of debt, Musk's peculiar decision making and amendments related to content moderation led advertising revenue to plunge by 50 per cent.
Credits: Fox News
An effort to recover that revenue by selling Twitter Blue subscriptions has so far failed to make a difference. At the end of March, less than 1 per cent of Twitter's monthly users had signed up.
The precipitous cuts in infrastructure costs also led to the increased risk of crashing of Twitter website and application at the time of crucial events, when users rush to check Twitter to find out recent developments, such as events of major political importance or any sort of crisis.