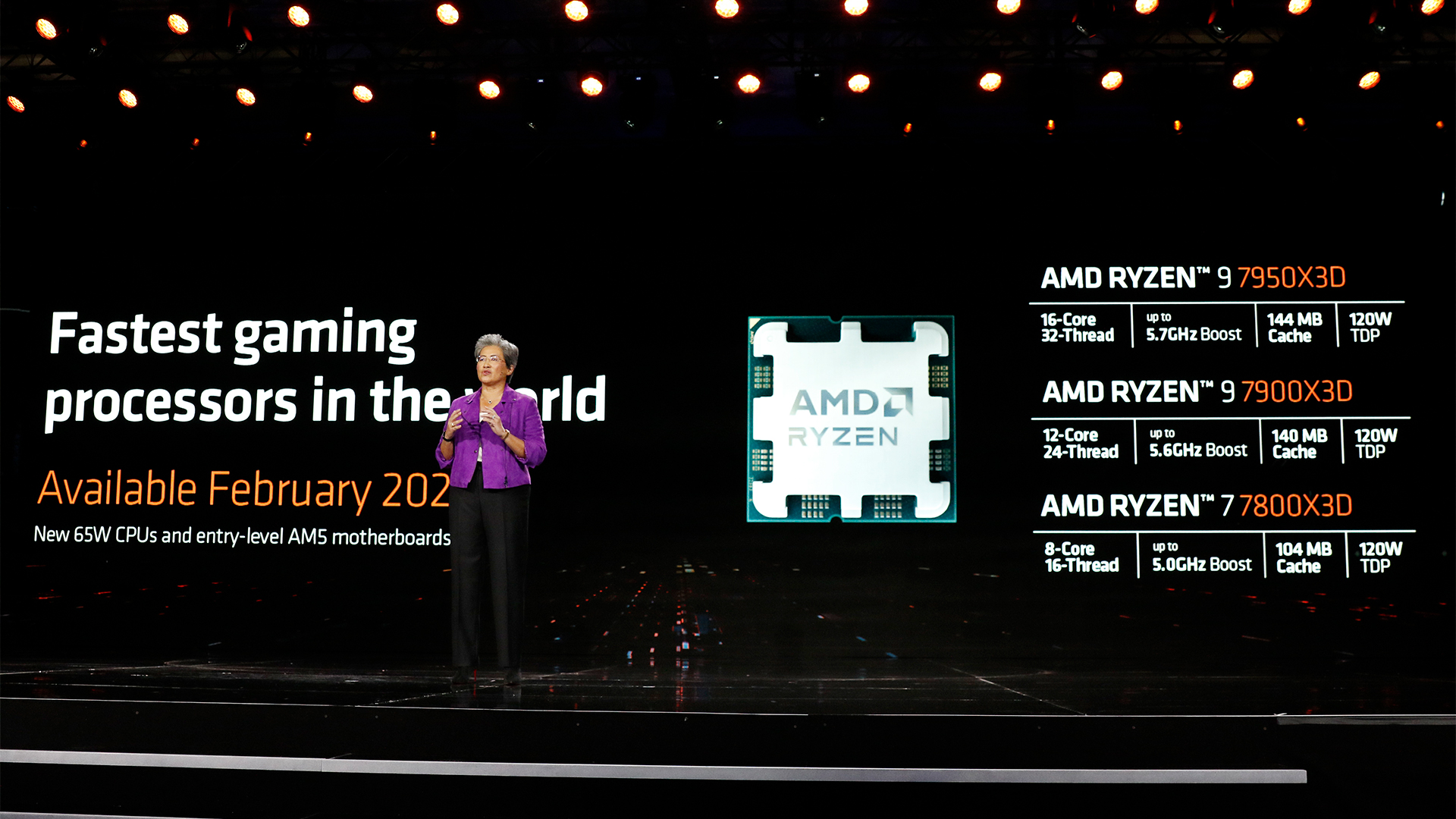 AMD is taking a new leap this year and has gone ahead by introducing new mobile chipsets for users. The unveiling of the new chipset took place through the yearly technology event, CES 2023. The company has actually unveiled a number of mobile chips, which have been launched in addition to the company's innovative Ryzen 7000 mobile CPUs targeting desktops. According to reports, the chips will be available throughout the company's portfolio, including gaming, video production, pros, and casual customers.
AMD has expanded its Socket AM5 chip portfolio featuring 65W Ryzen 7000 series desktops chips as well as redesigned Ryzen 7000X3D series desktop CPUs. In particular, AMD officially announced its Ryzen 7045HX range of mobile CPUs, which have been touted as being 50% faster than previous predecessors. AMD presented the Ryzen 7040 family of mobile Cpu cores, a number of which include the very first x86 processor hardware upgrades specifically developed for artificial intelligence.
AMD Ryzen 7045HX mobile CPUs continue to offer a maximum of 16 Zen 4 cores combined with 32 threads and therefore are built on simply cutting-edge 5nm manufacturing technology. Besides this, the new chipset has also got support for the new DDR5 Memory as well, so it will be upgrading the RAM memory speeds rapidly. Especially ultrathin PC notebooks, AMD Ryzen 7040 series CPUs featuring up to eight Zen 4 cores as well as integrated AMD RDNA 3 graphics technology are accessible.
What does the new AMD Ryzen 7000 series chipset feature?
The AMD Radeon RX 7000 series laptop graphics are developed upon AMD RDNA 3 technology and therefore are designed to support professional content development programs while also supporting 1080p gameplay on extreme-level configurations on the next premium laptops.
AMD additionally launched desktop CPUs containing 3D V-Cache architecture inside the Ryzen 7000 series. The CPUs seem to have a maximum of 16 cores, and 32 threads, as well as 144 MB of cache. The AMD Ryzen 7000 Series 65W desktop CPUs based entirely on Zen 4 include a 65W TDP emphasizing both performance and efficiency.
What is the new technology introduced by AMD for their Ryzen chipset 
This time, Ryzen has gone with adding their dedicated new technology for Artificial Intelligence, so now the new 7000 series chipset will be getting the support for performing Artificial Intelligence hardware which is the new X86 chip. It introduces AMD XDNA's adaptive AI framework to laptop computer technology to enable real-time AI capabilities.
Conclusion:
In conclusion, we can say that AMD has taken a big leap by introducing the new powerful and flagship chipset for this year, if you are someone who has been looking to get a new desktop or laptop and especially a new laptop for the coming year then, definitely we can have your eyes on this chipset.
Comments
comments