The invitees list of the Andhra Pradesh government for its Global Investors Summit (GIS) to be held in Visakhapatnam on March 3 and 4 include big names such as Prime Minister Narendra Modi, Apple CEO Tim Cook, Tesla CEO Elon Musk, Google CEO Sundar Pichai, Microsoft Executive Chairman and CEO Satya Nadella.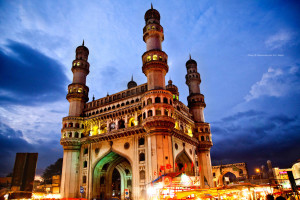 Fifteen Union Ministers, 15 Chief Ministers, 44 global industrialists, 53 Indian industry bigwigs and ambassadors of various countries are being invited for the two-day event on which the Y S Jagan Mohan Reddy government is betting big to attract large-scale investments into the state.
The list also includes Amazon Executive Chairman Jeff Bezos and Samsung Chairman and CEO Oh-Hyun Kwon for the summit to be held in the port city. Mukesh Ambani, Gautam Adani, Anand Mahindra, Kumar Mangalam Birla, Adi Godrej, Rishad Premji and N Chandrasekaran are some of the Indian giants being invited.
In his message ahead of the event, the Chief Minister noted that the GIS was being hosted "with the goal of preparing for the future." He has extended an invitation to all concerned to attend the event and "work with us" to "see your business flourish." As soon as he resumed power in May 2019, the Jagan Mohan Reddy government had carried out a diplomatic outreach programme in Vijayawada seeking investments from different countries.
Now the state government looks forward to showcase "Advantage Andhra Pradesh" in a big way through the GIS, proclaiming "abundance in every sphere" and a conducive business environment for investors. YSR Congress MP V. Vijayasai Reddy boasts the state's contribution towards green energy projects in 2022 with a hopeful nod toward 2023 in a tweet.
Official sources said though a "specific target" has not been fixed for prospective investments, it was expected to garner "anywhere between Rs 5-8 lakh crore" into different sectors.
A top official of the Industries and Investment Department said, "The summit will offer an all-inclusive platform to international and domestic investors, policy-makers, diplomats from various countries, country business delegations, influencers, industry associations and trade bodies to explore opportunities and enter into long-term partnerships."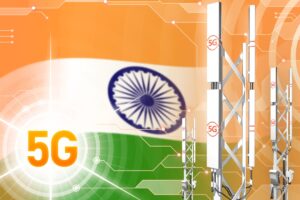 The official also added, "Our focus sectors are agri-food processing, aerospace and defence, automobile and electric vehicles, industrial and logistics infrastructure, petroleum and petrochemicals, electronics and Information Technology, pharmaceuticals, renewable energy, MSMEs and tourism, among others."
The state government will conduct roadshows in Germany (January 20-26), Japan (Jan 25-27), South Korea (Jan 30-31) and USA (February 6-10) to propagate the Summit.
Roadshows will be held in the UAE and Taiwan as well but the dates have not been fixed yet. In India, a roadshow of the Summit will be conducted in New Delhi from January 10-14 and in Mumbai on February 3. Dates for the event in Bengaluru, Chennai and Hyderabad have not been finalised.