According to reports, Dunzo, a hyperlocal shipping company, is in negotiations to fund up to $100 Million (INR 825 Cr) through common shares.
According to ET, additional funding would be added to enhance the reach of Dunzo Daily, a fast e-commerce service.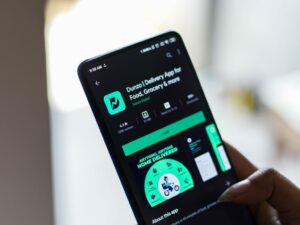 According to the source, the conversations are far along, and the session may end with a valuation of $70-$100 Mn.
Initially, the business funded by Reliance Industries attempted to raise at least $150 million by selling a share. A source was reported as saying, "It will settle closer to $100 million but definitely not anywhere closer to $150 million."
Several late-stage startups, like Udaan, have raised money via convertible notes since last year because of the persistent budget shortfall. In contrast to a stock round, convertible notes allow the business to postpone assigning a worth to itself.
Reliance Retail, the biggest stakeholder in Dunzo, is anticipated to issue a significantly smaller cheque for this round than it did in the last one. Abu Dhabi Investment Authority (ADIA), a sovereign wealth fund that has funded Reliance's Jio Platforms, is also set to participate in the funding round. Moreover, Dunzo is seeking to secure one or two more outside investors for this round.
Dunzo, which was started in 2015 by Dalvir Suri, Mukund Jha, Kabeer Biswas, and Ankur Aggarwal, connects customers with retailers and vendors locally and organizes the distribution of goods including groceries, medications, meals, and other necessities.
Last year, Reliance Retail Ventures Limited led a new round of funding for the Bengaluru-based company that reached $240 million. Dunzo's capitalization jumped to $775 million after the retail giant of Mukesh Ambani's Reliance Group bought a 25.8% interest on a fully diluted basis for $200 million.
To reduce expenses, Dunzo reportedly closed a few gloomy storefronts in multiple cities in November of last year.
"We shut down a few stores in peripheral areas with very low demand to drive operational efficiencies and optimize costs," a Dunzo Spokesperson said
As its spending increased, Dunzo's overall deficit increased by 2X to INR 464 Cr in the fiscal year 2021–2022 (FY22) from INR 229 Cr in the previous fiscal year. Operating cash flow for the company rose 2.1X to INR 54.3 Cr in FY22 from INR 25.1 Cr in FY21.
According to Redseer, the fast commerce market in India was valued at $30 million in 2021 and is predicted to rise 15 times to $5 billion in 2025. Dunzo is in fierce competition with firms like Zepto, Swiggy, Instamart, and Blinkit in the congested rapid commerce market, where nearly every player is having difficulty generating revenue.
The stress on entrepreneurs to become productive has heightened even more as a consequence of the funding winter. According to Inc42's "Annual Indian Startup Funding Report 2022," Indian startups received $25 billion in funding in 2022, a drop of 40% from $42 billion in 2021.