For majority of us, there is nothing quite as stylish as a consumer product with an 'i' at the beginning of its name. Apple had its major breakthrough in the form of the iPod, created a global phenomenon with the iPhone, perhaps paused to raise a few eyebrows with the iWatch, and now it appears the iCar could be just around the corner. Since February 2015, there have been various reports that Apple is working on a car that will "give Tesla a run for its money". This was coupled with a sightings of cars registered to Apple, clad with sensors and cameras, which were later debunked, got everyone talking. The iCar project is codenamed 'Titan'. It has been reported that there are "several hundred" Apple employees working on the project. With some reports describing an electric car and others describing a self-driving car, is there any truth to the claim or is it like the Apple TV set everyone was talking about a couple of years ago?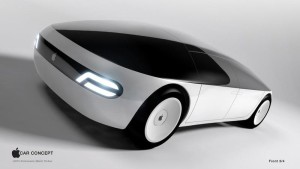 Evidence that support the fact that the iCar may be a reality:
Motor noises from Apple's facility – Residents near Apple's campus in Sunnyvale, California, have complained about "motor noises" coming from the facility late at night. But since construction noises sound similar to that of a motor noise and given that Sunnyvale had granted permission to Apple for construction of a windowless garage, the residents might have mistaken it for a motor noise. But, at the same time, the noises could be the sound of the lathes and mills required to shape the metal, a notoriously noisy process. It points towards the fact that Apple might be building a prototype car at the facility.
Ford executive welcomes Apple to automotive industry – At CES 2016, Executive Director of Ford Connected Vehicles had said that Ford welcomed the competition from Apple. He further added that he thought that tech companies including Apple and Google could do it. While it's far from confirmation that Apple is creating the iCar, it goes to show that if and when Apple does enter the automotive industry, it's presence will be welcomed by the likes of Ford. From the above, it seems as if Ford believes that the likes of Apple and Google can change the automotive industry and the way we interact with cars for the better.
Apple buys car-related domain names– It has been reported that Apple has bought a number of car-related domain names including apple.car, apple.cars and apple.auto. The purchases took place in December 2015 and were brought to light via Whois, a service that finds information regarding specific domain names and IP addresses. Whois records were updated on January 8 2016 to show that Apple had registered the domains through registrar MarkMonitor Inc. Although it's worth noting that none of the registered domains are currently active. While this may seem like confirmation that Apple is working on an Apple Car, it may not be the case. Apple could be buying the domains for use with Apple's in-car system, CarPlay. Apple has done the same earlier too. It had bought iCloud.com months before its announcement.
Elon Musk 'confirms' existence of Apple Car in an interview– Tesla chief executive Elon Musk recently 'confirmed' the existence of Apple's iCar. He claimed that it's an 'open secret' that the company is building a rival car. Musk went on to say that "companies like Apple will probably make a compelling electric car, it seems like the obvious thing to do" and regarding Apple's privacy, he remarked "It's pretty hard to hide something if you hire over a thousand engineers to do it".
New electric car company could be a 'front' for Apple – If reports are to be believed, a new car manufacturer, Faraday Future, could in fact, be a front for Apple's rumored electric car, allowing the company to develop the vehicle without the prying eyes of the media watching them. Faraday Future is a relatively new manufacturer and made its appearance as a Tesla competitor – both companies are named after famous scientists, Nikola Tesla an Michael Faraday, and interested in electric vehicles. though Faraday Future's plans were initially unclear, the company recently announced that it would be investing a whopping $1 billion in a state-of-the-art manufacturing facility in either California, Georgia, Louisiana or Nevada.  The company plans to create an electric vehicle, while it also explores other aspects of the automotive and technology industries, including unique ownership and usage models, in-vehicle content and autonomous driving. Nick Sampson, senior vice president of Faraday Future, also said that their range of 100% electric and intelligent vehicles will offer seamless connectivity to the outside world. Now this is particularly an Apple type vision.
So, where is the connection to Apple? First things first, the company has claimed to have a team of around 400 "automotive and technology experts" along with a number of key employees, including ex-Tesla director of vehicle chassis engineering, Nick Sampson. This matches up with the reports which claimed that Apple was poaching a number of Tesla staff for its iCar project – but that's not all. Reportedly Apple has also bought a huge amount of land in California, which is claimed to be around twice the size of its new Spaceship campus. The company, Faraday Future, has also received a massive $1 billion in funding – a move that's almost unheard of for a new company, and many suspect that it's Apple footing the bill. Apple has around $200 billion in the bank, so $1 billion would be only a drop in the water for the company. The CEO of the company has not yet been revealed, a move that shrouds this company in mystery. If Faraday Future is a front for Apple's iCar development, it's obvious that the company won't have a CEO. If an Apple executive was re-positioned as the Faraday Future CEO, it would immediately give away the company's plans, possibly years before the launch of its electric car.
Steve Jobs 'considered Apple car' in 2008 – Tony Fadell, former Apple executive, had revealed in an interview that he and Steve Jobs occasionally talked about what an Apple-manufactured car could look like. The pair would chat informally about various features of the Apple Car and what they'd look like, from the dashboard to the seats to the type of fuel it could be powered by. Fadell had then stressed that the questions were purely hypothetical and that Apple wasn't actively developing a car in 2008. Apple executives reportedly liked the idea of building a car, but decided, in the end, to allocate the company's resources to other products that'd have a bigger impact on consumers around the world – the iPhone, and then three years later, the iPad.
'Massive change' is coming to the auto industry – Apple CEO Tim Cook had said that the automotive industry is close to "massive change" but refused to comment on whether Apple would be a leading part of the change but he did predict that the change will see users move away from internal combustion engines to electrification. He then added that company is working to bring the "iPhone experience" to the vehicle via CarPlay, Apple's in-dash system that allows users to access their iTunes music collections and driving directions without needing to operate phones.
Apple 'testing a self-driving car at a War World II naval base'– It has been reported that unlike many car makers – such as Google and Tesla – that are testing their self-driving vehicles on public roads, Apple wants to keep a low profile. That means the company needs some barricaded doors behind which it can test its secretive projects. Apparently, Apple has found the perfect top-secret testing base. Sometime in May 2015 it was reported that the Apple's engineers had met officials from GoMentum Station, a War World II-epoch disused naval base near San Francisco. The base reportedly hosts 20 miles of everyday public transport scenarios, from highways to cattle grids; its 24-hour surveillance by armed soldiers prevents the public from nosing around the facility. According to GoMentum officials, the base is "the largest secure test facility in the world". But it should be noted that a leaked report obtained consists of a filed public requests record about the meeting between Apple's team and GoMentum officials, there was no mention of an Apple iCar, and the most revealing clue came from Apple engineer Frank Fearon, who had then said: "We would … like to get an understanding of timing and availability for the space, and how we would need to coordinate with other parties who would be using GoMentum."
BMW negotiations – A number of outlets have reported that Apple and the German automaker BMW have been meeting with one another. It was also reported that Tim Cook and other Apple bigwigs visited the BMW production facility in Leipzig. In particular, Apple seems interested in the carbon-fiber-reinforced BMW i3 electric vehicle, reportedly the most energy-efficient car in the US. It's believed that the i3 could form the basis of the rumoured iCar. It's further being claimed that the negotiations between Apple and BMW started in autumn 2014 and are approaching a final deal. However, it's worth pointing out that BMW was the first car maker to incorporate iPod facilities into its vehicles, and that it is entirely possible that Apple is simply looking to secure an agreement with the German company to move its CarPlay project forward.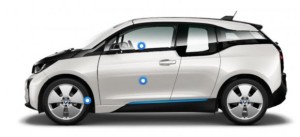 Hiring car industry veterans– Perhaps the clearest sign of Apple's interest in the car industry is the number of new hires it's made from that field. Tim Cook has hired Doug Betts, a veteran of the car industry. Doug Betts has 25 years of experience working for Nissan and Toyota. He was also the senior vice-president of Global Quality at Fiat Chrysler Automobiles. The automobile expert has changed his LinkedIn profile. He describes his current job as "operation-Apple Inc.", which could be interpreted as an evidence . On the other hand, this cryptic statement could mean a lot of things. Since February 2015, Apple seems to have been quietly cherry-picking automobile industry experts – such as Paul Furgale, the Swiss researcher who led the V-Charge project developing self-parking cars. Also, many Tesla employees have reportedly "jumped the ship" to go and work at Apple. Evidence via LinkedIn supports this claim, with 50 profiles of current Apple employees that have an engineering history at Tesla, mainly through internships. If reports are to be believed, Apple is trying very hard to get Tesla engineers, offering them a $250K signing bonus and 60 percent pay increase. Apple is also luring Samsung's tech experts away from them, namely experts in battery technology; perhaps to work on batteries for the iPhone, but also, reports suggest to work on a battery powered electric car. "Some of our personnel have been hired by Apple. They now work at Apple's headquarters in San Jose, Calif.," claimed one anonymous Samsung official, stating that Apple offers competitive benefits and large annual paychecks. If Apple is entering the electric car arena, the company is pretty late to the game and will be looking to file patents. It has already filed a few. "As the electric vehicle business is a new one, Apple needs patents and experts in battery technology. Top human resources firms have been approaching Samsung's battery experts, individually, and I think such human exchange moves are a win-win for both," said the Samsung official. It has also been reported that Apple is reassigning workers to its car project at such a fast pace that other department leaders are beginning to complain about the loss of talent. Though Project Titan remains shrouded in mystery, reassigning such a number of staff from a variety of departments does point towards work on a significant scale, and possibly a move into a completely new industry.

'Apple cars' spotted – There were also rumors surrounding Apple registered vehicles seen driving around the US. The vehicles were clad in sensors, which some assumed enabled the car to drive autonomously like Google's self-driving car. However, it was too good to be true as Apple announced months after that these were, in fact, mapping vehicles that were being used to improve the Apple Maps service. In fact, the company has even listed all the locations that Apple's mapping cars will be driving around – possibly to stop any future confusion.
Secret iCar Facility – There has also been talk of a secret automobile R&D facility where Apple is recruiting experts to potentially build the iCar. It is apparently being run by the head of R&D at Mercedes, Johann Jungwirth, and will be staffed with 'experienced managers' from its iPhone unit. It is also being said that the seniority of the executives involved would suggest that an iCar could be in the works. It is also being reported that Jony Ive and members of his industrial design team, who are responsible for most of the Apple products, have been holding regular meetings with automotive executives and have even tried hiring the.
When will Apple launch the iCar? 
According to various reports "Apple, which has been working secretly on a car, is pushing its team to begin production of an electric vehicle as early as 2020." Automakers usually spend between five and seven years developing a car, which shows Apple's aggressive and demanding goals for its team. Is it gearing up for a battle against GM and Tesla? Both aim to have electric vehicles that travel over 200 miles on a single charge on the market by 2017. Apple analyst Gene Munster reportedly told clients in a note that they shouldn't expect the iCar for at least five years. He believes that a TV will be coming before an iCar, simply because profits are even smaller on cars than they are on TVs – a TV would also make more sense with Apple's hardware/software background, he said.
However with this being said, it can be noted that Apple has revised its original plan of a 2020 announcement and is instead aiming for a slightly closer announcement. The report claims that Apple has designated the iCar internally as a "committed project" and is now aiming for a 2019 release date after spending more than a year looking into the feasibility of an Apple-branded car. It refers to the date that Project Titan engineers will sign off on the iCar's main features. The car still would have to undergo rigorous testing once these features have been signed off before any consumers are able to get their hands on it.
So will the car be Driverless or Electric?
The dream of an automated iCar seems to have been shattered by Apple itself, announcing that the vehicles which were spotted in San Francisco with all the cameras and sensors on its roof, were actually mapping vehicles being used to improve its Apple Maps service. Hence, the second rumor, that the iCar will be electric, seems to be the more likely of the two. With evidence of ex-Tesla employees now working at Apple apparent on LinkedIn and with Elon Musk admitting that Apple is trying to hiring their engineers, it seems the logical explanation that Apple will create something similar to what Tesla currently manufactures – the best electric cars available on the market. This is also backed up by a new report that claims that the Apple Car on course to be released in 2019 won't be a fully autonomous car, and instead will be fully electric with a handful of 'smart' features. The report also claimed that Apple's iCar will come complete with emergency braking, cruise control that'll manage the accelerator and breaks on motorways and in traffic, as well as an automatic lane changing system that'll be activated by the flick of the indicator stalk.
What will the Apple iCar look like?
Will it have a similar look to Google's driverless pod style cars? The answer is that no one knows for sure – the cars in question seem to be Dodge Grand Caravans and are unlikely to bear any resemblance to anything Apple might announce. Apple goes to extreme lengths to protect the details of its products before release and we expect nothing different from the iCar. It'd be a cold day in hell before Apple drives its finished product around before the announcement! Still, people often describe Apple products as beautiful – and we think that Apple will launch a car that people will fall in love with… if indeed it does launch a car.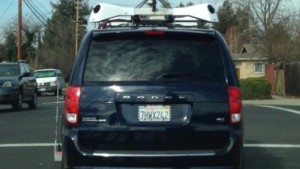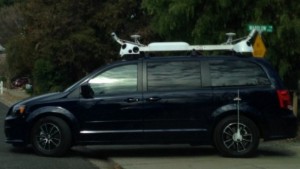 Various patents filed by Apple indicating towards an on-going research for their iCar: 
Of the patents that the company has filed, a patent filed in 2011, would allow you to unlock your car and start your engine from an i Device such as your iPhone or iPad. Another interesting patent, filed in 2009, showed a design with in-car camera technology. Its probably intended for detecting hand gestures that could control car functions, such as the locking system or headlights. An early 2012 patent concentrates on the configuration of the vehicle. It tries to solve the problem of how multiple people can all use one car but still be comfortable. Apple's answer includes using an iPhone to program user preferences from seat position to ideal temperature to favorite radio stations – similar (but not so advanced) to what Range Rover does with memorizing the drivers favorite seat position in its Sport model. Apple goes one step further with this patent – you could theoretically get in someone else's car and have the same preferences you have in your car instantly set for you. Another patent describes using the iPhone's geo-location abilities to monitor and control certain car functions based on geo-fences. The idea is to utilize the signals sent from your iPhone to, for example, unlock your car as you approach it and lock it as you walk away. Other functions for this patent could include opening the boot when you stand at the rear of the car – a function that would definitely come in handy when shopping!
How much will an iCar cost you?
Though no solid pricing has been announced, we can take a look at Tesla's latest car and speculate that the iCar would be a similar price – as the two companies are apparently now automotive industry rivals. Tesla's 2015 Model S, the company's latest electric car offering costs a whopping INR 64,58,710 with the "tech pack", something that we imagine an iCar would come with as standard. If Tesla is the benchmark, then the iCar certainly won't be cheap but will be a thing of beauty. A team of tech analysts from Jefferies & Co have thrown their hats in the ring, suggesting what they predict will be the price of the Apple's iCar. The team suggested that the iCar is likely to have a price tag of around INR 34,20,330. That makes it almost half the price of Tesla's Model S in the UK, which could give the fruit shaped company a much-needed advantage in the electric car industry.
Evidence that Apple isn't working on an iCar:.
Apple may very well be working on the much talked about iCar – but it may not ever see the light of day. Apple, like many other tech giants such as Google, has potentially hundreds of secret projects that don't make it to market – this may be the case for the iCar. Then there was the 'iCar' that was spotted driving around the US with a variety of onboard sensors. Everybody assumed that this was Apple's attempt at a self-driving car to rival Google's autonomous offering, but as mentioned above, Apple clarified that these were instead mapping vehicles, used to improve Apple's Maps app on iOS and OS X. The CEO of Mercedes also has dismissed iCar rumours, despite reports that Johann Jungwirth, the man in charge of the Mercedes-Benz R&D facility in Silicon Valley that produced the Mercedes F 015 self-driving car, has moved to Apple to work on the iCar. At the launch of the new Mercedes-AMG C63, Dieter Zetsche said that he wasn't losing any sleep thinking about the rumoured self-driving car.
"If there were a rumour that Mercedes or Daimler planned to start building smartphones then Apple would not be sleepless at night. And the same applies to me," Zetsche argued. Former GM vice president Bob Lutz also said that the iCar has the potential to be a "gigantic money pit" – and not in a good way. "Apple has no experience," Lutz said during the interview. "There's no reason to assume Apple will do a better job than General Motors, Ford, Volkswagen, Toyota or Hyundai". Lutz believes that Apple may struggle in the automotive industry because it's a low-margin business (especially the electric car business) compared to the markets that the company operates in at the moment. "You can't show me one company in the world that, to date, has made one nickel from electric cars" Lutz continued. "They are generally money-losers.There is absolutely no reason to assume that Apple is going to be financially successful in the electric car business."
Source: Macworld.com