Apple's ambitious plan to expand outside of China came into a blazing snag at the center of India's manufacturing industry. Pegatron, a crucial component of Apple's supply chain, experienced a "spark incident" on a seemingly ordinary evening in Chennai, which had repercussions on the tech giant's plan for an Indian manufacturing base. This article discusses the dramatic event, the participants, and how this unexpected setback might affect Apple's lofty aspirations in the Indian subcontinent.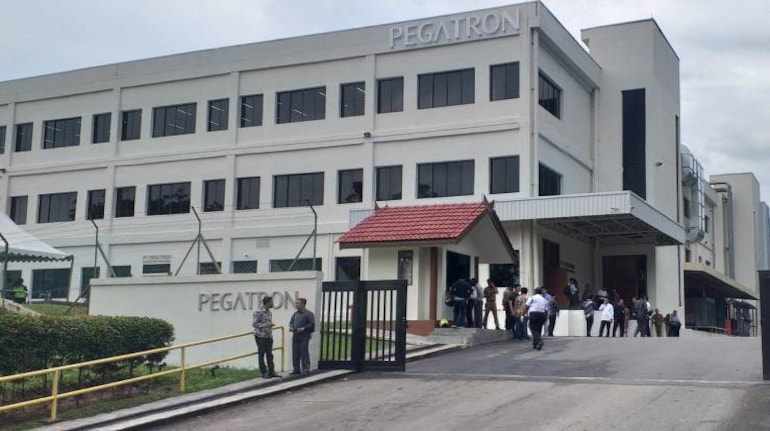 Credits: Money Control
The Pegatron Factory Incident
On September 24, 2023, Pegatron, a titan of Taiwanese manufacturing, made official an occurrence that would rock the electronics industry. They referred to it as a "spark incident" at its facility in Chennai. Although it may seem innocent, it quickly developed into a significant chapter in Apple's trip through India. Fortunately, quick response maintained control of the situation, preventing any known injuries, casualties, or collateral damage. However, the incident's scope was much greater than the sparks that flew on that tragic night.
Pegatron's Crucial Role in Apple's India Expansion
Pegatron, a brand frequently cloaked in mystery, is an essential component of Apple's global supply chain. With Apple racing to diversify its manufacturing bases and lessen its reliance on a single geographic powerhouse, India is in charge of controlling close to 10% of Apple's annual iPhone output.
Apple's Vision for India: A Brief Overview
Apple has always been intrigued by India's prowess as a manufacturing hub. The Indian market has long been a target for the business. The subcontinent has always been an appealing potential with a growing consumer base. Government programs like the production-linked incentive (PLI) plan for cellphones, which provided significant incentives to foreign manufacturers, helped to sweeten the deal.
In accordance with these plans, Apple started producing numerous iPhone models in India, even extending its capabilities to the most recent model, the iPhone 15. Apple's ambitions, though, go beyond iPhones. The tech giant intends to use India as a manufacturing base for a variety of goods, including the hugely popular AirPods.
Impact Analysis: The Pegatron Factory Incident
The aftermath of the Pegatron factory incident beckons us to consider its potential consequences, both immediate and far-reaching:
1. Short-Term Production Ripples: Pegatron's immediate response to halt iPhone assembly following the incident could potentially disrupt the production schedule. The cancellation of shifts and lingering operational uncertainty might cast a shadow over product availability in the short term.
2. Apple's Ambitious Growth Targets: Apple's lofty plans for its Indian manufacturing operations were no secret. Reports hinted at the company's aim to pump production in India to over $40 billion within the next 4-5 years, after already crossing the $7 billion mark in the previous fiscal year. The Pegatron incident presents unforeseen hurdles in achieving these targets.
3. A Lesson in Supply Chain Resilience: The Chennai incident echoes the importance of supply chain resilience. While Apple's endeavor to diversify away from China was driven by risk mitigation, this event underscores that supply chain disruptions can materialize anywhere on the map.
4. The Rival Manufacturers in India: Apple isn't banking solely on Pegatron; it also dances with other Indian manufacturing giants such as Foxconn and Wistron. While Pegatron's ordeal might disrupt the harmony momentarily, Apple has alternate allies to maintain production to some extent.
Conclusion:
The catastrophic event at Pegatron's Chennai factory has given Apple's big manufacturing story in India an unanticipated turn. Despite the difficulties and interruptions it causes right away, it serves as a harsh reminder of the unpredictability that comes with global supply systems. Apple's unshakeable resolve to establish a strong manufacturing presence in India is not expected to fade, but it may require adjustments and backup plans to deal with unforeseen obstacles. This incident highlights the importance of supply chain adaptation in a world that is becoming more interconnected as the investigation continues. The fireworks that erupted that evening in Chennai may have temporarily subsided, but Apple's ambitions are still burning brightly in India.