In the heart of India's bustling tech landscape, Apple Inc., the iconic tech giant, is making waves with its audacious plans. Brace yourself for the news of the decade: Apple is set to skyrocket its production in India, aiming for a jaw-dropping $40 billion within the next 4-5 years. This ambitious leap, already underway, carries monumental implications not just for Apple but for India's tech scene as a whole. Let's dive into the exciting details, meet the key players, and uncover the potential impact of this strategic move.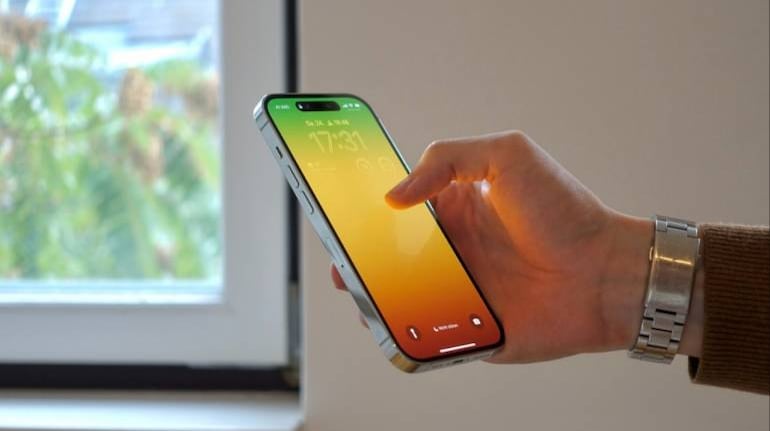 Credits: Money Control
Apple's Thrilling Production Surge in India
Picture this: Apple, renowned for its sleek iPhones and cutting-edge tech, is putting India on its production map. It's all part of a grand strategy to diversify its manufacturing footprint, loosening the grip China has held for years. The word on the street, or rather from government sources, is that Apple has already soared past the $7 billion production milestone in the last fiscal year. A clear signal of Apple's unwavering commitment to India's booming market.
The Mighty Companies at Play
However, who is working the magic here? Strong alliances with industry behemoths like Foxconn, Wistron, and Pegatron are essential to Apple's production capabilities in India. They are the top stewards of Apple's strict quality standards, not just any ordinary manufacturers. The outcome? The 'Made in India' Apple products are just as brilliant as their international equivalents.
Hon Hai Precision Industry Co., Ltd., popularly known as Foxconn, stands out among them. This multinational Taiwanese electronics contract manufacturer has several locations in India and is essential to increasing iPhone production there.
Apple's Indian Product Fiesta
Apple's foray into India began with the iPhone, which was a wise move to satisfy local sourcing requirements and open the door for Apple Stores there. But hold on—there's more! Apple's scope goes well beyond iPhones. The rumor is that the business intends to start manufacturing AirPods in India the following year, marking an exciting extension of its domestic manufacturing capabilities.
It's odd that Apple hasn't announced any immediate plans to manufacture iPads or laptops in India. For the time being, it appears that increasing iPhone production and foraying into the accessory market are the main priorities.
Impact on India's Tech Revolution
Apple's grand production plans promise to be a game-changer for India's dynamic tech scene. Here's why:
Manufacturing Marvel: Apple's hefty investment can catalyze the growth of a robust tech manufacturing ecosystem in India. Imagine more tech giants establishing production hubs, solidifying India's position as a global manufacturing hub.
Jobs Galore: As production scales up, India's job market will sizzle with opportunities. Skilled and semi-skilled workers will be in demand, aiding economic growth and cutting down unemployment.
Export Magic: Apple's title as the largest exporter of mobile phones from India could lead to a surge in electronics exports, bolstering India's foreign exchange reserves and trade balance.
Supply Chain Safari: Apple's diversification away from China mitigates risks tied to over-reliance on one manufacturing locale, offering greater supply chain diversity.
Apple's Starring Role in India
The saga doesn't end here. Apple's performance in India has been on a meteoric rise. According to Counterpoint Research, Apple commanded a whopping 59 percent market share in the ultra-premium smartphone segment in India during the first quarter of 2023, for phones priced above Rs 45,000. India is now one of Apple's top-five markets globally, signaling its growing prominence.
Conclusion: India's Tech Odyssey with Apple
In the next 4–5 years, Apple's bold goal to increase production in India to $40 billion will fundamentally alter the electronics industry. It demonstrates Apple's commitment to expanding its manufacturing footprint and appreciation for India's enormous potential as a key market and production center.
Giants like Foxconn are the driving force behind this electrifying action, representing the teamwork needed to meet such lofty production goals. The Indian IT sector stands to benefit from Apple's continued commitment to "Make in India" and expansion of its product line through job opportunities, a robust manufacturing ecosystem, and increased international prominence.