In response to the economic slowdown following the pandemic, Apple, a prominent tech giant, is strategically modifying its approach to employee compensation for the year 2023 compared to the prior year. The pandemic had spurred an upswing in consumer spending, particularly in the realm of consumer electronics, leading to a surge in sales of coveted products like the iPhone and iPad. This surge in sales substantially bolstered Apple's profits, enabling the company to grant more substantial bonuses and raises to its dedicated workforce.
However, with the deceleration of economic growth, Apple has chosen a more prudent approach to employee compensation for the year 2023, aligning with the current economic landscape. As per a recent report by Bloomberg, it is estimated that raises for retail employees will fall within the range of 2% to 5% for the year 2023. This signifies a noticeable decrease from the relatively more generous range of 2% to 10% raises offered in the preceding year.
It's essential to note that these adjustments in raises are not limited to retail staff alone; they also encompass AppleCare technical support personnel. Apple has traditionally conducted comprehensive employee reviews, a process that commences in September and extends through early October. During these reviews, raises are determined based on various factors, including individual performance and other relevant criteria, ensuring a fair and equitable approach to compensation.
Shifting Corporate Compensation Landscape and Apple's Strategic Response Amidst Market Dynamics
In the year 2022, a notable trend emerged in the corporate landscape as companies implemented higher salary increments in conjunction with a significant elevation of the minimum wage from $20 to $22 per hour. This move came at a juncture when labour unions were gaining momentum, and the spectre of labour shortages loomed large on the horizon.
However, as we transitioned into 2023, there was a discernible shift in this pattern. Unionization drives seemed to have subsided, coinciding with a more stable overall inflation rate and a contraction in the smartphone market. These dynamics likely played a role in the scaled-back salary hikes that were witnessed during this period.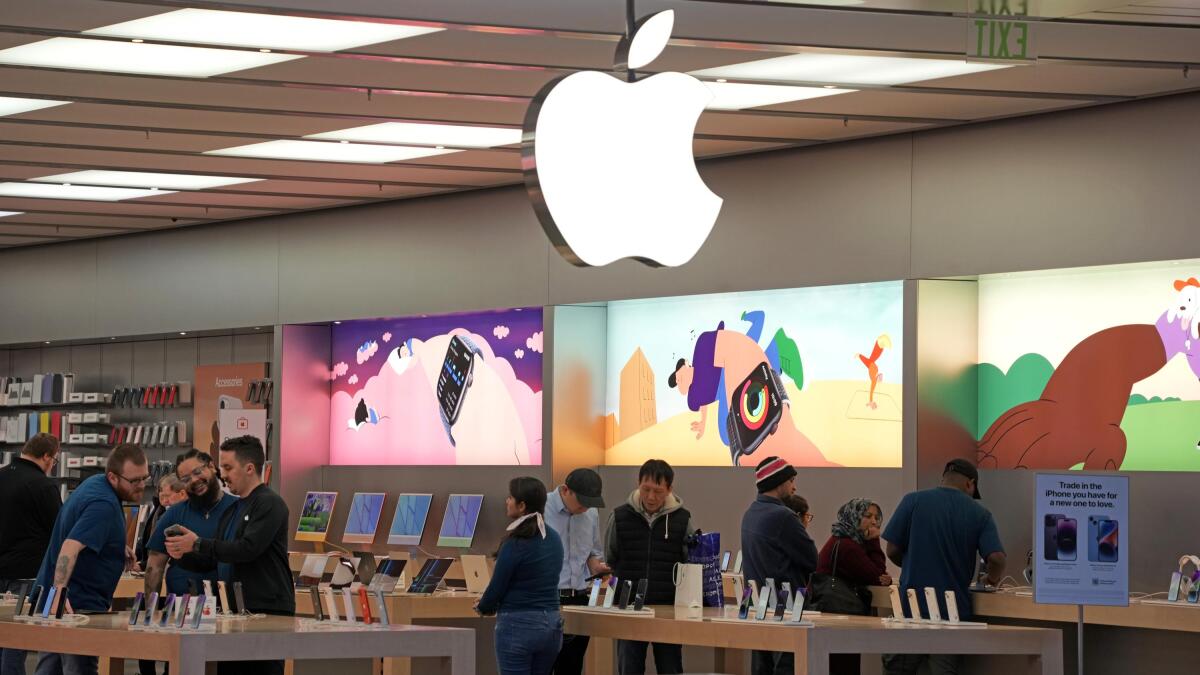 Interestingly, amidst these alterations, tech giant Apple strategically decided to revise its approach to pay raises. This adjustment coincided with the eagerly awaited release of the iPhone 15. Initial market reports indicated a remarkable surge in demand for this new iteration, promising robust earnings for the company in the upcoming quarterly reports. Consequently, Apple's adaptation in the compensation structure seems to have been influenced by a complex interplay of various market factors and the prevailing economic landscape.
Retail Staff Compensation Decision of Apple Sparks Controversy and Speculation
Apple's recent announcement to scale back raises for its retail staff has sparked widespread debate, especially considering the company's existing set of challenges. These include allegations of anti-competitive conduct linked to its App Store and increased rivalry from Chinese smartphone manufacturers. Furthermore, Apple has witnessed a significant dip in its stock price over the past few months.
Critics are troubled by this move, viewing it as a worrisome sign of Apple's present situation. They fear the company might be trimming expenses to bolster its financial position. On the flip side, there are those who believe Apple is making prudent choices in response to the demanding economic climate.
It's important to note that Apple hasn't provided an official explanation for the reduction in raises for its retail workforce. While it could be a reaction to the ongoing economic challenges, there could be undisclosed reasons. Only time will unravel the full repercussions and motivations behind this particular decision.
On the other hand, Google has reintroduced its "Get The Message" marketing campaign, previously seen last year. The campaign aims to urge Apple to adopt the Rich Communication Services (RCS) messaging protocol. This updated campaign phase includes new material and a playful video that promotes a made-up "iPager" gadget. The video humorously points out Apple's practice of converting iMessages sent to Android devices into regular SMS and MMS.