A U.S. labor agency has found that tech giant Apple Inc manages workplace policies in such a way that they unlawfully prevent employees to converse about working conditions.
In an email reviewed by Reuters, the National Labor Relations Board is about to issue a complaint focusing on the policies of the company. The complaint is likely to accuse Apple executives of the comments made by them that interfered with worker organising unless the company settles first, an agency official said on Monday.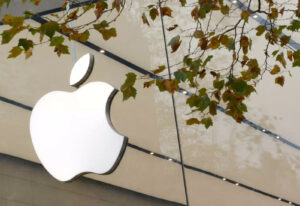 The National Labor Relations Bureau probes into complaints made by workers and unions and further decides whether to issue formal complaints against companies. The agency can go forward to authorities to strike down workplace policies and require employers to tell workers of legal violations.
Apple did not respond to a request for comment. The company has said it takes worker complaints very seriously and deeply probes them.
A spokeswoman from NRLB did not immediately respond to a request for comment.
In an email on Tuesday, Gjovik said she hoped the developments in the complaint will induce more Apple employees to converse openly about working conditions and to organize.
Gjovik, in her complaints, said various Apple rules, as well as those that are related to confidentiality and surveillance policies, prevent employees from discussing issues like pay equity and sex discrimination with each other and the media.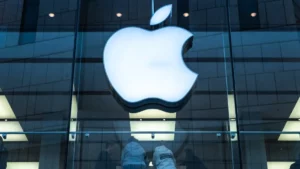 She also cited a 2021 email from Apple CEO Tim Cook that allegedly sought to stop workers from speaking to the press and said "people who leak confidential information do not belong here."
Most tech companies have strict confidentiality policies designed in order to protect trade secrets.
U.S. labor law forbids policies that could prevent workers from exercising their right to band together in order to improve working conditions.
Apart from this , the iPhone maker is facing several pending NLRB complaints, which also includes one claiming the tech behemoth illegally wanted workers at an Atlanta retail store to be present at anti-union meetings. Apple has has not agreed to the accusation.
A spokesperson for the U.S. National Labor Relations Board also agreed that the agency's Atlanta office received the union petition At that time, NLRB concluded that if certain conditions are met, the NLRB would work with the union and the employer to arrange an election.
"We work hard at Apple because we really believe in the products and the company and we want to make sure that every Apple worker is able to afford quality housing and basic living expenses," Elli Daniels, an Apple worker who was part of the union effort, said in a statement at that time.
Bloomberg Law was the first one to report the news of this petition.
Apple is known for its reserved culture, but in 2021 some current and former employees began criticizing the company's working conditions online, using the hashtag #AppleToo.