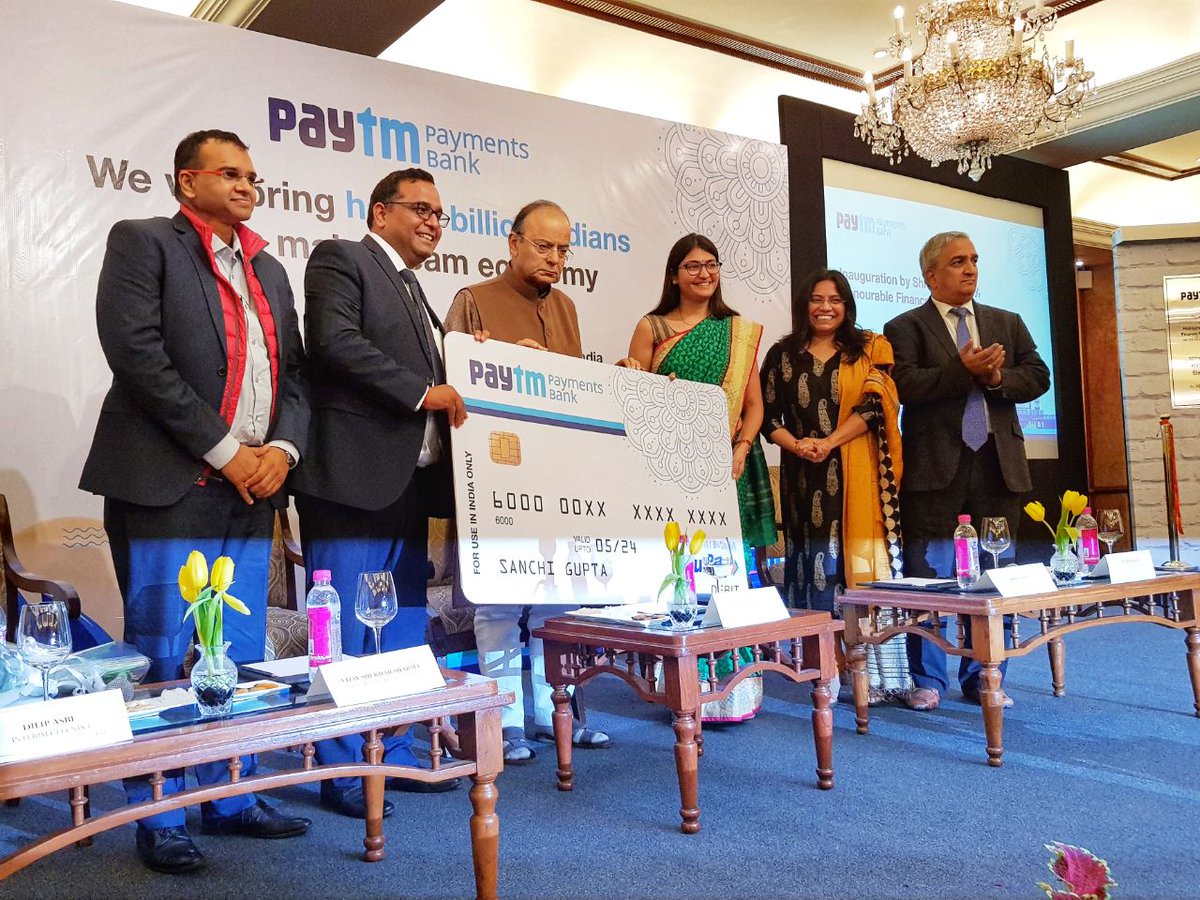 28 November 2017, India:
Union Finance Minister Arun Jaitley formally launched Paytm Payments Bank in Delhi. Speaking at the launch event Jaitley said, "This expands the horizon of financial inclusion in the country".
He said that several policy initiatives of government have set up a chain reaction, which is visible in various ways.
Jaitley said, "We are all nudged into system where convenience and security requires switchover".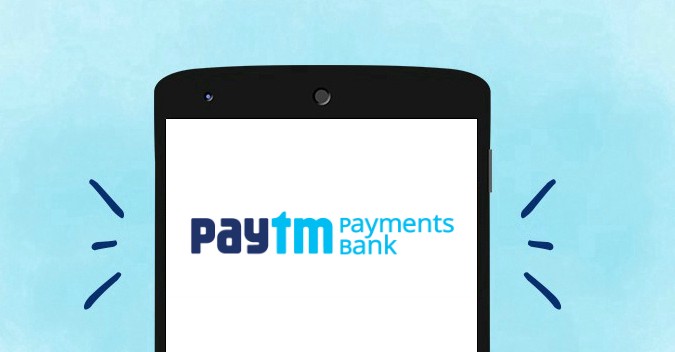 "India is at a cusp of a financial revolution. The demography and access to financial services will create a ton of jobs in the country and Paytm is very proud to be a part of this financial services revolution. Paytm Payments Bank will work towards creating a massive number of jobs in the long run," Vijay Shekhar Sharma, Founder and CEO of Paytm stated at the launch event.
Vijay Shekhar Sharma said that Paytm Payments Bank is working towards setting up physical ATMs in the country.
Sharma said that Paytm has invested ₹5000 crore in payments and financial services space (excluding commercial side) in the last two years. He added that in the next two years another ₹5000 crore will be invested in the same segments.
"Paytm Payments Bank is the country's largest mobile-first, technology-led bank. By virtue of reaching every nook and corner of the country, we will be able to bring the large un-served and under-served population to the mainstream economy. We are committed to offering the most transparent, safe and trusted banking to masses," said Renu Satti, MD and CEO of Paytm Payments Bank.
Right now, there are four Payments Bank in India. They are Airtel Payments Bank, India Post Payments Bank, Fino Payments Bank and Paytm Payments Bank.
In a Payments Bank, a customer can open a savings bank account and can deposit up to ₹1 lakhs. However, customers can not take loan from these payments bank. Payments Bank does not the authority to lend money.
Paytm Payments Bank is billed as India's only mobile bank which provides zero balance accounts and zero digital transaction charges. Also, every online transactions like NEFT, RTGS, UPI, IMPS are free of charge.
The bank will also offer a 4%-7% interest rate on savings account and up to 7% interest rate on a linked sweep out Fixed Deposit.
Paytm Payments Bank also provides free personalised RuPay digital debit card. A physical debit card will be provided to customers soon. After that one can withdraw cash from any ATM.
(Image – Paytm Twitter)