The best unique gift one can think of: Personalized jewellery! Augrav, the company that lets you create personalized gold jewellery, helps you get best gift you can come up with as it will be personalized and will speak volumes about your loved one's personality. A gift that will be treasured by your loved ones and by you as it is an engraving that will be etched for life and as the saying goes it is literally worth it's money in Gold!
The story started with Vivek Krishna, who in his undergrad days, was keen on the term 'startup' and wanted to include himself in the entrepreneurial world as soon as possible. Getting several ideas by visiting several places and finally stumbling upon the concept, he realized the gold mine he was sitting on: Coimbatore! He himself being a resident of Coimbatore knew the place as a gold-valley it was, being a huge hub of jewellery manufacturers. With the growing e-commerce scene in India, he thought of making use of the natural advantage he had.
After deciding to marry Tech and jewellery, he founded Augrav with a view to let his clients make their own personalized gold jewellery: be it rings, earrings, bangles or bracelets. You can engrave or carve or sculpt your loved one's name or face on it and it will last forever.
Starting with a jewellery search engine and then setting upon personalized jewellery, Augrav finally runs at a steady pace today.
"This is one such product that really works online. Because there can't be any physical store that only sells personalized gold jewels and big online players are focussed more on the click-of-a-button sale, while ours needs more customer interaction to convert a sale."
Sure enough, competitors are everywhere. But Augrav believes that everyone has their own philosophy, and are different in their own niche.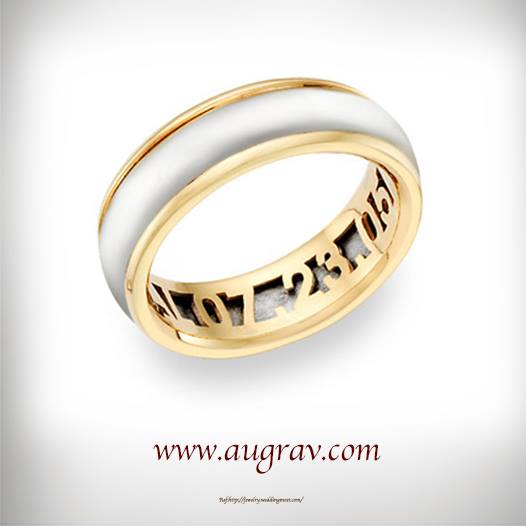 "We are focussing only on Personalized Products, which is unique.  Our team is working on coming up with unique personalization that literally is not available anywhere in the market.  For eg., 3D printed Gold jewellery is very new!  We are working hard on launching interesting products in these lines for eg. we have a concept of "ambigram pendants", "finger print of your loved ones on an engagement ring" etc.,We believe that for anyone, their name and their face is more important than anyone elses!" adds Vivek.
Typically, the process takes 2-3 phone calls to clearly understand the client's requirement, and Augrav works on it and delivers it to their doorstep.
Augrav is a luxury brand and they are expensive.  The price is almost double that of a normal jewellery, and the market is as big as $10 billion.
They've made Rs.12,50,000 worth of Sales in the first six months of the inception with a shoestring marketing budget, and are only growing ever since.
Currently, they are building a semi-automated design engine which will be up in the next few months, which they think has a very huge potential on expediting the manufacturing and supply chain process.
Comments
comments