According to authorities in Western Australia, a small radioactive capsule that went missing last month has reportedly been located. The emergency services said they had "actually discovered the needle in the haystack." A massive search was launched when the item went missing during shipment across the state's 1,400km (870 miles) border.
The authorities provided a close-up image of the pea-sized capsule, which might be handled dangerously, lying on the ground among small stones.
They could confirm they had discovered the correct capsule, which measures 6mm (0.24 inches) in diameter and 8mm in length thanks to a serial number.
It has a small caesium-137, which can lead to burns, skin damage, and radiation sickness.
Rio Tinto is a major mining company. It expressed regret over losing the tool, which served as a density indicator for the sector. The capsule will now be housed within a lead container with a 20-meter "hot zone" surrounding it. Before being moved to a secure facility in the city of Perth on Thursday, it will be kept in a safe place in the town of Newman overnight.
The state emergency services praised "inter-agency coordination in the face of seemingly insurmountable circumstances" in their announcement of their discovery. As per to the authorities, a vehicle with specialised equipment travelling at 70 km/h (43 mph) detected radiation, leading to the discovery of the capsule. The capsule was eventually located using portable detecting equipment, around 2 metres (7 feet) from the side of the road. The component is a density gauge used at Rio Tinto's Gudai-Darri mine in Western Australia's isolated Pilbara area.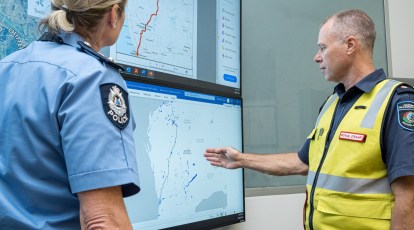 The chief health officer of Australia compare the metal with X-rays
The gadget should always have been recovered, to put it simply, according to Simon Trott. Trott is the head of the company's iron ore business. He thanked the authorities for the capsule's "quite miraculous retrieval." If the government asked, Mr Trott said, Rio Tinto would be pleased to cover the expense of the search.
Australian authorities have promised the revision of current regulations in this area. According to Prime Minister Anthony Albanese, the existing penalties for improper handling of radioactive materials are "ridiculously cheap." It is presently $1,000 ($700, £575) and $50 ($35, £30) for each additional day the offence persists.
According to Western chief health officer of Australia, Andrew Robertson, exposure to trace amounts of the metal is equivalent to "getting 10 X-rays in an hour, just to put it in perspective, and… the amount of natural radiation we would receive in a year, simply by walking about."