Big & huge investments are made prominently by banking & non-banking financial institutions. They play an important role in the growth of any economy as they pool their funds in different sectors with good social & economic motives.
Their presence is responsible for shouldering various responsibilities. The recent buzz is about the same area.
A Bengaluru Based NBFC company known as Avanti Finance has raised Rs. 195 crore on Wednesday.
INSIGHTS INTO AVANTI FINANCE
Avanti Finance is a technology based non-banking financial institution that is backed up by leading industrial players like Ratan Tata, Nandan Nilekani and Dr. Vijay Kelkar. The company is basically into development of local communities of the nation through its business initiatives. It is an open easy accessible digital platform that helps to create financially self-sufficient community.
It has been able to cater to 100 million households by now. It has partnerships with the leading social organizations like:
SEWA ( Self Employed Women's Association)
Ekgaon
BASIX
Davinta Technologies
SMV Green Solutions
Association For Sarva Seva Farms
They have brought a sync between financial & social inclusion. The partners have tried to focus on the local capacity building by encouraging more & more philanthropic funds.
110 districts across 15 states are being covered by the institution.
They have a clear vision to create a platform where the needy can get easy access to the needed credit in the most easiest & transparent manner. The services are affordable & the team behind them is the best as it knows the essence behind the inclusion motto.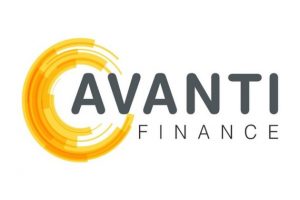 DETAILS OF RAISE
The amount raised is $ 26 million from three major sources:
Oikocredit
Nomura
Bill & Melinda Gates Foundation
The funding is done in the combined form of debt & equity. It will be used to expand & diversify the platform's reach. The next target will be to reach the coming 100 million people who are not served up till now.
The CEO of the group has a say that "We are excited and humbled to have this consortium of marquee investors partner with Avanti in our goal of building a population scale platform to usher in the next era of financial inclusion. One that will be digital-first and empower our users towards stronger financial health and economic opportunities."
The equity officer at Oikocredit stated that the role of technology as a transformational agent. It would be easy to reach the low-income segments which can be possible only through the mission & vision of the company. This equity investment would also help us achieve the goal of sustainable investment.
Financial inclusion is the cornerstone of the economy and in order to achieve that objective these initiatives hold the top most significance. Its association with philanthropists & partners also help us to gain a strong hold on that. The Avanti difference is surely going to make a difference if the raises like this continue.
Comments
comments