India has gone through a transition during the past 12 months. The transition is in respect of self-sufficiency where businesses have tried to make the nation more atmanirbhar.
There are more than 35 unicorn start-ups just in the year 2020. We started with 4 in the year 2014 and now we are heading towards 40 on a very fast pace. These start-ups are not ventures that have suddenly came to serve the customers. They were there since a lot of time but the needed drive went missing which now stands on point.
Groww; country's investment platform is the latest addition to this list made on Wednesday. The other information regarding the matter can be looked upon in the article.
WHAT IS GROWW??
It is the country's online investment platform. It has more than 10 million registered users. It was started in the year 2016 by Lalit Keshre, Harsh Jain , Neeraj Singh and Ishan Bansal.
The services of the platform are available free of charge and there is major focus on mutual fund plans. Recently in 2020; the company started providing the stocks investing feature too. Simply; it has made the investment in various alternatives quite easy. It claims to register more than 2.5 Lakh new SIPs every month. The company up till now has raised $ 140 million in the venture capital round.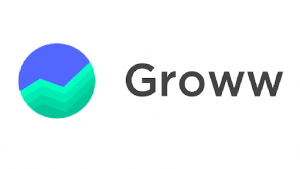 WHAT IS A UNICORN ???
Unicorns are basically companies that are privately held start-up companies that have a value of over $ 1 billion. The term was initially brought into existence by Aileen Lee. India has 45 start ups right now which can be counted upon as unicorns. The overall figure although stands close to 100 who in total have a market capitalization of $ 240 billion. The growth of this club is at a rate of 70% in our nation. It consists of names like:
Car Dekho
Policy Bazaar
Cars 24
Flipkart
Zomato
Hero Fincorp
Meesho
There are multiple companies from diverse sectors making it a holistic development across all sectors.
INSIGHTS INTO GROWW'S ENTRY
The company raised $ 83 million by Tiger Global and hence reached the needed landmark. The round also witnessed participation from other companies like Ribbit Capital, Sequoia Capital, YC Continuity and Propel Venture Partners.
The funds would be employed to bring new products as well as also focusing on the development of educational content for the domain of finance. The company would take proper initiatives to make people know more about the dynamics of finance through their skilled staff.
"Only around 25 million people in India are investing in stocks or mutual funds. We will continue working to change this. The new capital will help us invest in new products, acquire talent and continue building our financial education platforms," said Lalit Keshre, CEO & co-founder.
Investment & Finance are quite heavier terms and that is the reason various platforms & professions have come into existence to help a layman in the respective fields. These platforms especially online ones are catering a very dominant service as they help to bridge the much-needed gap that arises due to complexities.
Growth of these platforms is quite important. So its great that Groww is growing to grow the knowledge & investment of its prospects.
Comments
comments