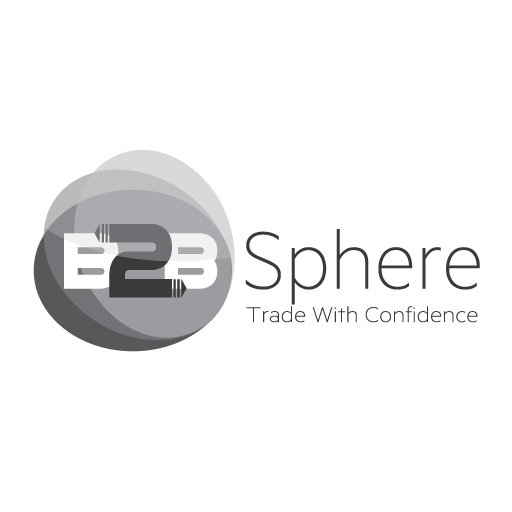 B2BSphere.com offers SAAS subscription plans for buyers and suppliers and monetization model through market place sales. Suppliers can publish their company profile and products on B2Bsphere ecosystem to reach a wider audience of new buyers and to access our suite of tools for collaboration and communication among their business partners.
B2B Market Place
For beginners (like me), business-to-business (aka B2B) is about one business meeting the needs of other business. In simple terms, one business' output becomes the input for another business, though ultimately all of these businesses are driven by the end consumers (okay, that was not so simple, still I hope you get the underlying meaning of it). Unlike end users B2C style, B2B is a crucial one, it has a more complex decision making unit, where the buyers are more rational and also limited in number, this alerts it to maintain long term personal relationships. In the end, B2B is a more demanding field, and it has its own set of challenges to start a business in it.
The founders of B2BSphere.com have used several traditional B2B trade market place platforms in one of their previous experiences, where they had pain of connecting and collaborating with their trading partners. They quickly figured the pain points in managing suppliers, customers and the life cycle management of supply chain.
The existing stack of solutions available were nothing but a glorified listing service and lead generation platform, that was not working. Some of the pain points they experienced in their past lives were:
The Suppliers or Buyers are not accountable for any of the information presented on their website or thirdparty website
The collaboration services were quite poor and so 1990s.Several of the portals from 1990s have not even innovated to Web X.0 technologies to enable Suppliers and Buyers engagement in a active fashion that can help the B2B Eco system
Thirdparty Verification services for buyers to verify the authenticity and Quality process is completely absent from the B2B Eco system.
Social Networking is the most powerful tool today for sales and marketing. The existing tools just provide avenues to share your profile.
They had a clear understanding of the pain points, most SMB/SME industries face in India in marketing their products and daily communication/collaboration issues with their business partners. They quickly realized that this space was under served and the need of the hour was to provide a social collaboration marketplace for buyers and suppliers to trade with complete confidence; the potential to disruption in this space was imminent.
"We are in business to disrupt this very model of glorified listing service and charging exorbitant prices from business partners with no measurable ROI. We are on a mission to create a global B2B market place of buyers and suppliers to research, connect, collaborate and nurture business relationships within supply chain eco system. It is our passion to build products and a world-class product from Bengalure, India."
With their backgrounds and zeal to solve the problem, they started reaching out to their business partners and validated the product idea and then discussed how they can still standout from established vendors by providing value added services to their business partners on one integrated platform.
The globally addressable market is of over 10 billion, the serviceable market is above 100 million, covering India and Indian Sub continent (Bangladesh, Srilanka, Bhutan etc,). Their initial market is around $10 million covering the industrial corridors of South India. They are at an inflection point where SaaS adoption in SMB is to grow CAGR of about 15% year over year and this growth is expected to propel the IT spend to cross USD 18.5 billion by FY 2018 according to NASSCOM.
B2BSphere.com competes with Indiamart.com, TradeIndia.com, Alibaba.com and a few others in B2B trade marketplace space. Although the overlap is probably very minimum, their vision to be a true Market Network to Search, Connect and Trade all in one place from around the Globe is what makes them stand out amongst the competition. They are changing the way Buyers and Suppliers Connect.
[box type="shadow" align="aligncenter" class="" width="800″]B2BSphere Facts:
Year Founded : 2015
Operations Started : Bengaluru, February 2015.
Founders: Sudhi Seshachala (Previous: Co-founder & CTO – Xervmon Inc, Founder & CTO – Hooduku Inc) and Babu Jayaram (Previous: Co-founder – Xervmon, Director – Hooduku Inc )
Team Size: 12
Head Office Location: Bengaluru
Competitors: Indiamart.com, TradeIndia.com, Alibaba.com and a few others in B2B trade marketplace space.
Target Sales : Over a hundred thousand companies must register in the platform within the next 12 months.
Funding: Bootstrapped till now, simultaneously looking for funding from Angels and Seed or early stage VCs.[/box]
The B2B Team
Serial Entrepreneurs and Childhood friends Sudhi Seshachala & Babu Jayaram started B2BSphere.com in February 2015. They spent 2 months to test and validate the idea with several industry and startup veterans before they started the venture. The founding team is a seasoned group of technology veterans and business leaders with over five decades of combined experiences both from startups, enterprise and international trade background. Their previous venture together was Xervmon.com, a hybrid cloud management platform that was bootstrapped and is currently in early stage talks for transition.
Sudhi Seshachala, a serial technology entrepreneur is experienced in building techno-functional products, business teams and scalable applications for startups & global giants alike in past life. He has immense experience in envisioning and building solutions for global supply chain management He was previously the founder of Hooduku , Co-Founder of Xervmon. He has worked with several startups and large corporations including Amazon, Microland (Planet Asia), SeeBeyond (Sun/Oracle), ECTone/BEA/Oracle, Hewlett Packard. He had completed his bachelors in Computer Science in Bangalore University and pursued his masters at California State University. He had also completed his MBA in University of Houston, Victoria.
Babu Jayaram, a serial entrepreneur has a strong business background of over 20 years in industrial manufacturing, and software technologies. He has deep understanding of global commerce and trade practices. He is the co-founder of Xervmon, Babu has worked with several startups and had over 8 years of experience in Nortel Networks, before he decided to become an entrepreneur. He had also started a manufacturing export unit in his past life apart from Xervmon.
Currently they are a great team of 12 working around the clock on the product, sales & marketing, buyer & supplier relations etc., They are also hiring talented engineers, sales and marketing professionals for the long run.
The Role of B2BSphere in B2B Ecosystem
One major trend that has been dominant since late 1990s within the segment that B2BSphere are in is to provide listing services for suppliers.
Current B2B trading platforms are primarily directories that charge businesses exorbitant prices for listings, with no measurable return on investment.
Limited communication solutions within B2B Trading platforms cause communication breakdowns between buyers and sellers, resulting in loss of business transactions and future potential.
Lack of secure and seamless document management and collaboration solutions between buyers and suppliers.
B2BSphere.com offers SAAS subscription plans for buyers and suppliers and monetization model through market place sales. They are changing the way buyers and suppliers in B2B connect and transact. Buyers can be any where in world (US, UK, Europe etc.,) and suppliers can be any where (India, SC, China etc.,). Through their platform, they help buyers and suppliers connect, collaborate and streamline business transactions within an integrated platform.
Buyers can bring their supplier relations online, create private chat rooms, and bring all communications with suppliers in one place. Buyers provide several services through the B2BSphere's partner network in leveraging services to manage their suppliers all over the world.
Suppliers can publish company profile and products on their ecosystem to reach a wider audience of new buyers and to access their suite of tools for collaboration and communication amongst business partners. Suppliers have added flexibility to not just showcase products and services in the business directory, but access an ecosystem of market network, which provides a window for new business opportunities.
Currently companies have been using multiple disparate tools to track and manage their project engagements. But B2BSphere provides several integration points with tools like one-one Chat, channel based group (closed or open) chats, integration points with Dropbox, Google drive etc., for their users to share and collaborate. In addition to home grown storage for businesses that need privacy and security of a single system, they provide business workflows that can be customized within an open or closed network that helps buyers to onboard their existing suppliers.
"Our vision is large and lofty, but we are embarking on a journey that we know it is quite challenging, exciting & exhilarating!"
The journey so far has been a roller coaster ride for both of them (even though, Sudhi doesn't like roller coaster rides). Like any initial stage startup, they have had their own set of challenges of hiring and retaining great talent. They have adopted some unique and attractive ways to hiring and retaining talent. They train freshers with acceptable academics and then absorb them into the company. This has worked out well so far. Though some of them might decide to go separate path – the 'Train to Hire' model has worked well for them.
Currently India, there is a startup euphoria and raising funds to start seems to be ultimate ballpark for success. But, they come from a different school of thought with focus on product-market fit, team and a value for customers that they don't mind paying for.
During the intital days inorder to build the traction, product-market fit and perhaps even to get few customers on board, they were bootstrapping. They have done it for few products in the past. Every day, they wake up to take the challenges head-on and solve them, whether it is for their customers, employees or the entire B2B eco system.
"Never allow one bad day to make hasty decisions. Be patient and believe in doing good 'karma' and results will take care of itself."
After much effort although they are currently in pre-revenue, they have several of their users actually calling them to pay and sign up for long term plans for B2BSphere. So there is a sort of hurry now in the team to roll out subscriptions. In addition they have around 2000+ suppliers asking them to list them on their platform. So they are quite confident and positive that they will be post-revenues in 60-90 days.
METRICS OF INTEREST (In less than 2 months of going live)
Total Active Users: 60% (~900) and 50% of users are using the platform to source, collaborate [and extend business relationships and transactions]
Over 1 Million Suppliers (India & Indian Sub continent (Bangladesh, Pakistan, SL, Bhutan, Indonesia, China, Eastern Europe, US) and Buyers from US, UK, Germany, Canada to name a few. Over 3000+ suppliers covering Manufacturing (Automotive, auto components, garments, spices etc.,) alone.
B2BSphere has facilitated biz worth $4M+ and counting in less than 2 months of platform going live.
Over 1 Million worth of Business transactionshave been established through business connections between buyers and suppliers covering.

Buyer Channel (Buyer can post their requirements anonymously and use it to vet the suppliers on platform, then select the most appropriate qualified for the job.)
Supplier Channel (Sales and marketing channel for supplier to post "what they bring to table?)
Q & A Channel – Knowledge base covering all aspects of B2B.
Glowing reviews from marquee Buyers like Stanley Black & Decker, ITT Enidine, Crane CPE and many more.
Initial round of discussions with B2B e-commerce companies in India to offer the products in their social marketplace.
500 GB of storage is being used on B2BStorage.
Expansion Plans
They are currently in Bangalore, India building the product and small group of team working to manage Buyer/Supplier relations. They have an office in Houston, Texas running pilot for several buyers and their business partners.
Market Focus
They are also in process of expanding into Eastern part of India since they have several of their garment exporters from Bangladesh. They are currently focused on India and its sub continents to make an impact around the "Make in India" Initiative and help support Indian MSME/SME/SMB to target global customers. B2BSphere envisions to be a leader in delivering next generation collaboration and communication platform to buyers and suppliers for doing better business transactions with trust and confidence.They aim to have around hundred thousand plus companies registered on the platform with in the next 12 months.
Funding
They are looking for funding from Angels and Seed or early stage VCs. They understand they are rather early for an institutional VC at this moment. But, they have a great story around customer use cases from buyers and suppliers, sustainable business model, product-market fit, great team and post revenues in 60-90 days.
"We have filed Utility Patent for our unique way of collaborations within B2B sector."
Comments
comments