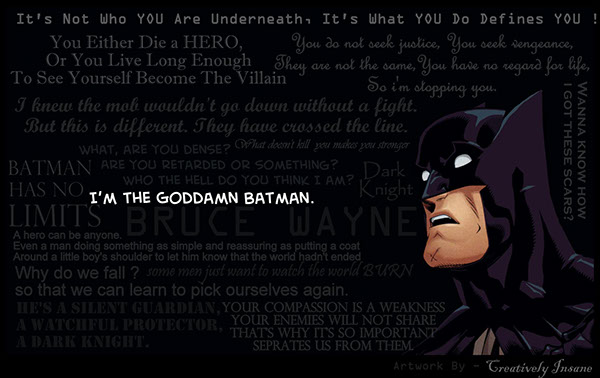 (Image Credits: behance.net)
Admit it! Irrespective of whether you're a comic lover (Marvel/DC) or a comic hater (that includes the series and movies associated with them), you just can't even lie that you haven't heard of the batman. Right from his inception in 1939, he has been a popular brand. The minute someone starts talking about superheroes, somehow batman becomes a part of it; ironically, he doesn't have any superpowers. People try to associate themselves with him (add my name to the top of that long list), and you can even see them quoting him very often, "I'm Batman" being the most famous one .
To those of you who are wondering, why am I talking about the Dark Knight here! Bruce Wayne owns a billion dollar company, so Batman is an entrepreneur himself and there are a few lessons which we can learn from him. Chill, I'm not here to enlighten you about the awesomeness of the dark knight (the internet is filled with it), but here are a few quick takeaways you can keep in your utility belt in your entrepreneurial journey.
Why do we fall? So that we can learn to pick ourselves up.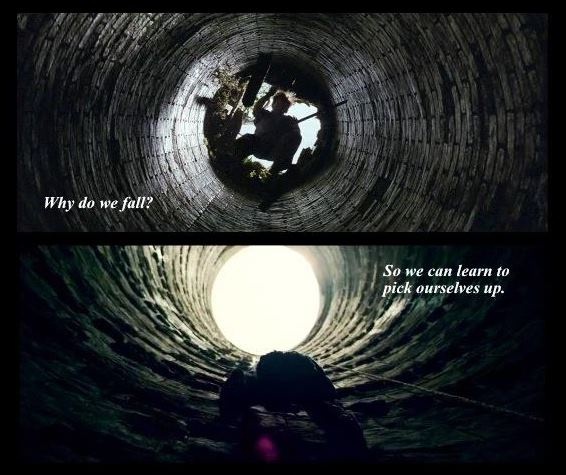 (Image Credits: pinterest.com)
All of us have faced a life changing terrible moment. It's up to us, whether to take it as a driving force or a destructive one.
Your idea should be your brand value and not your name, as ideas live longer than men.
Have a mission and vision, not just for your company but for your life too.
Success is all about conquering your fears.
(Image Credits: mbird.com)
It's the competition that helps you to seek a complete solution to your problem.
Never lose your base, while working vigorously on achieving something.
The will to solve problems matters more than the solution itself.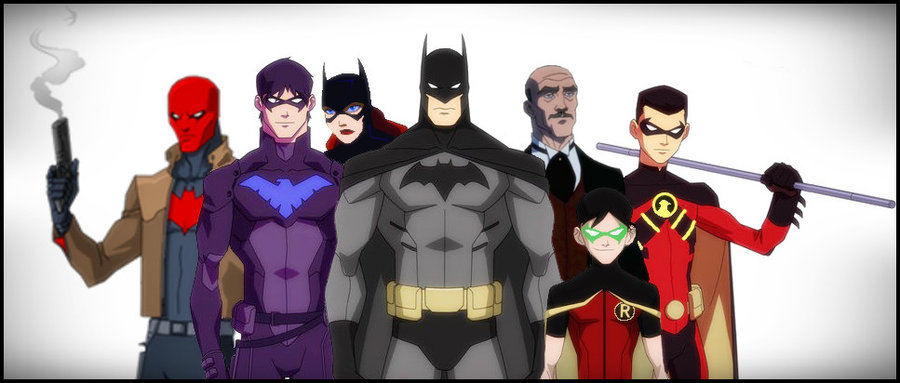 (Image Credits: dragand.deviantart.com)
Always stick to your moral code.
It's good to have a plan B and C, but they should be focused on successfully completing plan A.
Know your value, and don't let people exploit you.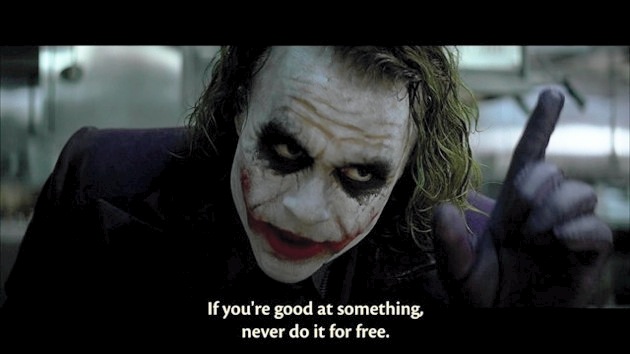 (Image Credits: blog.christopherbug.com)
Do your own research, and always be prepared for the worst.
You may not be the best at what you do, but make sure your work is seen as the best.
There's always someone who believes in you, just don't give up for their happiness
(Image Credits: easybranches.co)
When people leave us, sometimes you think that's the end of it. No, it just means that life has better things planned for us.
Don't expect others to give credit for your good deeds.
Even in justice, understand what is right and what is wrong.
Wait for the right moment to make the strike.
and finally to quote my most favorite one,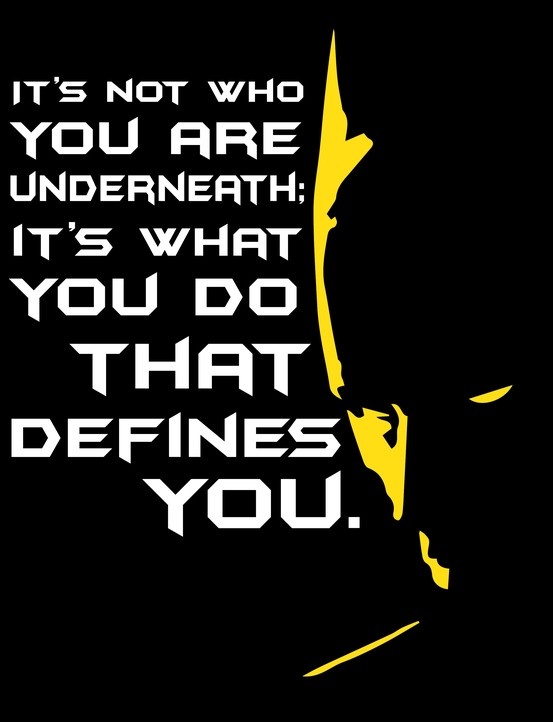 (Image Credits: pinterest.com)
It's not who you are underneath, it's what you do that defines you.
The way Batman thinks is just like an entrepreneur's mind. If we look everything with a commoner's eye, then things will remain the way they are. Just think about how you can change the world, by looking at things from a different perspective. Your utility belt is ready, all you've to do is buckle up and be prepared to face any kind of challenge that comes in your way. It's up to us whether to head back at the sight of the stones or convert them into milestones for the future generations. At the end of the day our satisfaction matters a lot, "why so serious?" have fun in your entrepreneurial journey!