"Please be a traveler, not a tourist. Try new things, meet new people, and look beyond what's right in front of you. Those are the keys to understanding this amazing world we live in."
                                                    – Andrew Zimmern
We all have been conflicted by two different thoughts, while at times your heart aches for a backpacking trip just to get the feel of the world, it clashes with the fear of staying away from home or rather specifically the fear of unknown hotels and the exorbitant amount you need to pay for sometimes unpleasant stay. This patriotism towards our home is created mainly because of the warmth and comfort we feel at home, it is as they say "Nothing feels like home". Now, what if you could get the feel of "Home Sweet Home" even when you travel?
From crowded tourist spots to uncharted exotic locations, what if there is always a home and there is always a family that is ready to let you in? This description fits perfectly for Ahmedabad based startup Be|Homey. It is a web based portal where a user can find a private accommodation like a full house/a room/a tent/a balcony/space for camping/a bed for rent. The two key personnel they're currently addressing are
For the Travellers, how about getting a whiff of homely happiness at a place where you are foreign. Understanding local culture, ideas, feelings, food and even saving up a little bit!
And for the Locals, how about having the opportunity to represent your culture to someone who would love to know more about it and helping out with the best deals in local shopping! Sounds great right!
Local Story
The idea of be|homey was conceived by Kushal Trivedi when he decided on going for an impromptu holiday with his family during Diwali (That's the time when almost entire India travels and impromptu holidays may not be the best ways to deal with that!). He and his family wanted to go to a famous Gujarati tourist destination – Ambaji few days right before the festival of Diwali. You guys get what's wrong here right?! Heading to a tourist destination, without a booking, hoping for a modest room at a decent budget hotel!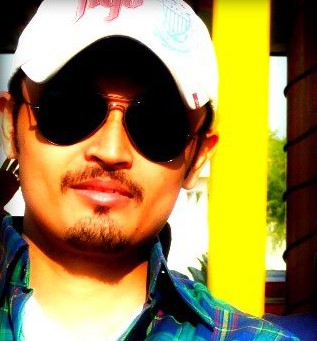 The Hotel wallahs just said thought he was funny and rest just thought of him as a gullible kid wanting to shell out money. Tired and sad, he and his wife started to discuss a way out and a local heard them. The local offered him to stay in his house for as long as he was around, for a very little money, and his head starts spinning. At first he was hesitant, they all went to check the place and then Kushal took the room and the deal was in place and his family loved the idea! The Locals loved having him around too… In an epiphany, he realized the 3 core values that define life:
Adding new stories to your journey.
Welcoming new people in your life.
Living in a home away from home.
Making A Difference
Be|Homey aims to provide branded home stays with locals. Meaning that the tourists will get basic facilities like:
Fresh linen
Complimentary packaged drinking water
Free first aid kit
Free good quality toiletries
Hygienic bathroom & washrooms
This is how a local will now be empowered to serve a tourist in a more efficient manner and on the other hand the tourists will also have more option to stay, other than budget hotels, guest houses, PGs, etc.
Also, be|homey is not a marketplace like AirBnb and other homestays ventures in the same space, as here they are handpicking the properties by themselves to make sure that all the standards are met and everyone involved are served properly, be it guests or hosts.
Kushal Trivedi, also thinks that even though their idea is copied it will be benefiting the locals and the travelers as they will already set the benchmark moving forward. At the moment they are looking for angel investor as they are currently focused on standardizing private properties at tourist spots, unexplored/uncharted rural and exotic locations. They are working on a model that is based on "predictability", adding social-travel factor in their venture, thus enabling local community to flourish beyond hospitality sector. Be|homey will initially start by spreading all over Gujarat and slowly growing out of it !
Comments
comments