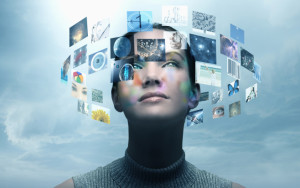 11 April 2016, USA :
Marxent Labs LLC has attracted $10 million in Series B funding for its promise of bringing Virtual Reality (VR) and Augmented Reality experiences to retailers and manufacturers.
The round, led by Detroit Venture Partners (DVP) and Stage 1 Ventures, brings the total invested in Marxent to $14 million. The funding will provide Marxent with capital to accelerate the growth of VisualCommerce™, Marxent's scalable virtual products platform that allows 3D products to be configured and visualized in AR and VR applications.
Marxent has emerged as the leader in the AR/VR landscape with an exclusive focus on dynamic 3D content management and turn-key AR/VR app templates. With several proven enterprise use cases for AR/VR through its partnerships with Fortune 500 retailers and manufacturers, Marxent's VisualCommerce™ platform has distinguished itself as the only enterprise-ready solution in the marketplace. The company has immediate plans to grow its team to support the surge in demand for these enterprise applications.
"We're not creating new demand. Retailers and manufacturers have been investing in visualization, visual merchandising and customer experience since the beginning of time," said Beck Besecker, Marxent's co-founder and CEO. "High quality product visualization and remarkable customer experiences have always been a core tenet of retail and direct sales models. We saw an opportunity to enhance, and in some cases, replace, classic visual merchandising tactics such as photography, paint samples, store windows and catalogs with an exciting 3D high-tech experience that is waste-free, portable, device agnostic and has a limited footprint."
"AR and VR will effect everything from gaming to entertainment to commerce. Marxent has emerged as the clear leader in providing solutions for retailers and manufacturers in this exciting space," said Dan Gilbert, founding partner of DVP. "We led this latest round because we believe Marxent has the momentum to achieve widespread adoption of their products. In addition, the culture and talent leading this company are both exceptional."
Marxent, headquartered in St. Petersburg and with operations in Dayton, Ohio, has three uses for the new capital, Besecker said. One-third will go to tripling the core engineering team and building up the platform, one-third will go towards building a sales team, and the rest will be for working capital.
Image : mobilemarketingwatch.com