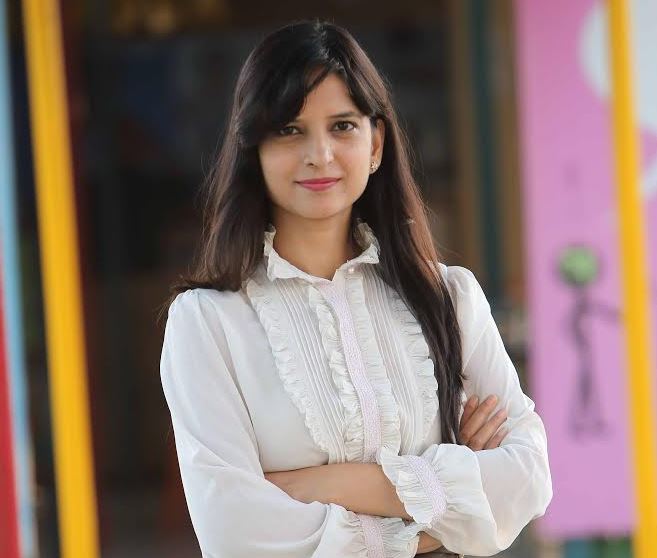 Bhawna Agarwal is one of the most successful names in the Indian internet space today. Bhawna started her career in early 2000's when internet companies in India were just beginning to pick up. Since then she has worked with and has been instrumental in growing some of the most well known companies in India. Bhawna has played a key role in growth of companies such as Times Internet, Yatra.com, Seventymm.com and Luxury Retail. Bhawna has also served as the CEO of Seventymm.com and Luxury Retail. Bhawna is currently and Advisor Board Member at VentureFund and Oyo Rooms and is the CEO of Gadgets 360 – a content and eCommerce platform for electronic gadgets .Today Bhawna Talks to Techstory about her most recent challenge –  driving growth as the CEO of one of India's premium ecommerce companies Gadgets 360, about the Indian startup space and about balancing work and life !
Life As The CEO of Gadgets 360
Life at NDTV 360 is very different than what you would usually see in a big organization. My initial perception before I joined the company was that the company is going to work like any other big established organization. However I was pleasantly surprised to see that Gadgets 360 was working very much as a startup would.The company is extremely agile, technology focused, has an open culture where everybody is accessible to everybody, has a growth mindset and is focused on taking all employees along the growth path. Working at Gadgets 360 is much better and much different than what I had imagined.
Creating A Holistic Platform Through Gadgets 360
You really solve a user problem when you help the user in his entire journey right from getting information to buying a product. With this vision in mind, we at Gadgets 360 focus our attention on creating a hybrid platform focusing on Content as well as eCommerce. The content platform helps users find all the information about the product they are looking for. Content is available to users in the form of written articles that guide them make better decisions as well as TV shows. Today we have about 8 to 10 TV shows that are focused around gadgets and that help the users better understand technology as well as trends in the gadgets market. This helps users make better decisions when buying a product. The eCommerce portal focuses on providing a complete range of products at the best price points that consumers can find in the market.
Future Plans For Gadgets 360
For our organization we measure growth by customer acquisition, customer engagement and customer retention. In the last 1 year, Gadgets 360 has grown disproportionately and we have our plans set for the next 2 years that will enable us to close any gap that remains with any of the eCommerce players in the Gadgets space. We are looking at a lot of players slashing prices to acquire more customer however that customer acquisition strategy can survive only in the short term. In the long term it is important to create an ecosystem that will enable customer engagement, acquisition and retention.
Our company is focusing on technology enabled product innovation to empower our users when it comes to commerce platform. We believe that through better use of technology we can help customers find exactly what they are looking for in the least amount of time. On the content side we are committed to creating more and more engagement by focusing our efforts on compelling content. We are also revamping our mobile strategy to reach more users in the coming years.
3 Most Important Things For Business Growth
The first most important thing for business is creating climate of success for your team and organization. A lot of companies I talk to today tell me that they struggle to find a differentiation. What they do not realize is that the most important differentiation for any company is the team. Today idea is not really a differentiator any more. If you hire people who have the best attitude, who can deliver and who can train atleast 2 more people to do the same, your company is sure to succeed. Yatra is a great example of how small powerful team that work in sync can create some of the best companies in the country. Great team leads to great execution and great execution is where success lies.
Agility is another prerequisite for business.If you build your basics right and are able to create an agile organization that remains agile even after scaling, you have built a successful business.
Patience and perseverance is another important factor for business. Nothing else can happen without these two. All the big companies that we are seeing today – the Flipkarts, the Snapdeals all have been built after striving patiently for a number of years.
The Indian Startup Ecosystem
This is such a great time to be an entrepreneur in India. The government is making so many efforts to help startups. A lot of leading internet companies have shown the way of how people can start their own companies and turn them into something really big. All these factors will lead to a huge startup wave in our country. Parents will no longer be skeptical of their kids entering the startup space and this will lead to more and more people starting their own companies. The next 3 to 5 years will see a lot more stuff happening in a systematic, sensible manner. Internet has worked wonders in the country in creating awareness about various products and services available in the market. The market is now ready to buy everything online and this will catapult growth for startups in India. We will also see mobile happening in a lot bigger way now. Offline channels will also continue to coexists and online channels will now drive growth for offline channels.
Striking a Work Life Balance
Very early on in my career, someone gave me an advice that has struck through me all long. The person said that you have the same 24 hours that everyone else has. It is how you use and manage those 24 hours is what is going to make all the difference. I absolutely love everything I do and therefore it does not feel like work or I never feel stressed out about my work.For me the line between work and life blurred out a long time ago. Work is now such an integral part of my life. I think managing work is more like driving. Initially when you don't know how to drive it seems so difficult to do so many thing simultaneously. However as you get used to driving it just becomes so intuitive to handle multiple tasks simultaneously. Driving then becomes so effortless. I also take care that I leave aside some dedicated time for my family and nothing comes between that family time of mine.  I think the suggestion I would give others is to respect their family and their work equally. When both get equal respect and equal attention, life will be blissful !
Comments
comments