8th March 2016 : Testbook, a Mumbai based start-up, has raised an undisclosed amount of funding from education content provider, S Chand and Company. ah! Ventures in partnership with Let Ventures, had invested INR 1.5 crores as a part of the angel investment round, back in 2014.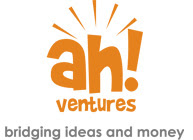 Founded by IIT alumni Narendra Agrawal and Ashutosh Kumar, Testbook focuses on providing aspirants with online test preparatory material for various competitive exams like GATE, CAT, SBI PO, SBI CLERK, IBPS PO. With the current round of investment, the company aims to create a one stop shop solution for all these exams. Considering the ever ascending number of aspirants of such exams in India, an edu-tech product like this, is sure to be a perfect market fit for the concurrent needs.
This new partnership, has been forged, also with the objective of market expansion. This move is exceptionally sound and aids Testbook in strengthening its hold over the spread out consumer base
As per the company's co-founder and CEO, Ashutosh Kumar, Testbook currently has close to 4 lakh users, over 1 lakh downloads on its mobile app and has conducted over 7.5 lakh tests on its platform, making it a forerunner in the evolving space of technology based educational content.
The new incoming investor, the S Chand Group, was founded in 1939 by Shyam Lal Gupta and is now managed by Dinesh Jhunjhnuwala (Vice Chairman) and Himanshu Gupta (Joint Managing Director) and is one of the largest content and service providers in the Indian education sector, publishing around 35 million textbooks.
Giving an investor's perspective, Harshad Lahoti, Founder and CEO of ah! Ventures, said, "ah! Ventures has always believed in the capability of Testbook and that is not only because of the unique product and the proposition it offers but also because of the strong team that focuses on innovation and excellence all throughout. With the current scenario and the rocketing growth that Testbook has witnessed, we wouldn't be surprised if it reaches the pinnacle of success in no time."
ah! Ventures is India's first full-spectrum startup investment network and platform comprising of over 650+ investors, including some of the renowned angels and early-stage VCs. CLUB ah! platform today has over 8000+ startups, 600+ seed/angel investors and over 75 VCs & institutional investors, making it one of the largest platform of investors and startups. The network also last year secured its first profitable exit from Ed-tech venture Harness Handitouch within 2 years of its investment. CLUB ah! has till date invested close to INR 70 crores in over 22 startups spread across varied industries and domains.
"The growth witnessed by Testbook and the constructive partnerships it has forged, signal solely towards the creation of a strong company with broader and profitable business goals. Testbook has perfectly identified the need gap in the educational sector and has provided a tangible solution like none other." Harshad added.