Binance CEO Changpeng "CZ" Zhao stated Friday that Binance has no exposure to Silicon Valley Bank (SVB). Binance's remark comes at a time when the crypto market is going through several scandals and government efforts to regulate it. "The funds are SAFU," CZ said in a tweet hours after it was known that the bank was closed by the US Federal Deposit Insurance Corporation (FDIC), failing to raise capital to resolve its crisis.
With this move, Binance joins a growing list of exchanges that have stopped supporting USDC conversions following its issues with SVB. Others on the list include Coinbase and Crypto.com. While some within the community described USDC's current situation as karma for its alleged role in BUSD's earlier regulatory issue, CZ said he believes "[Circle] didn't do anything to hurt BUSD. Anything that hurts one player hurts themselves."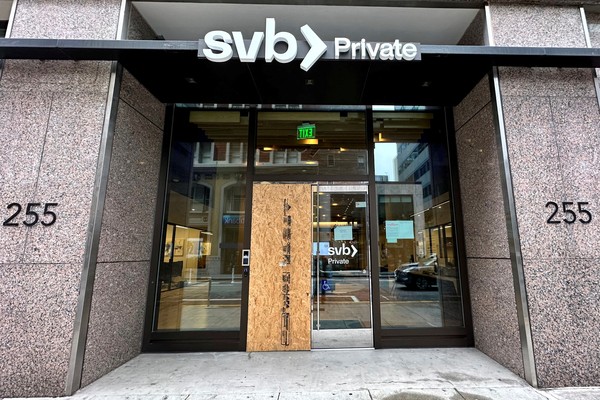 Binance has made several investments in traditional institutions. In 2022, the firm made a $200 million strategic investment in the media firm Forbes. The crypto exchange also backed Elon Musk's Twitter acquisition. Meanwhile, Binance is not the only crypto exchange considering a foray into the traditional financial space. BeInCrypto previously reported that Kraken said it has intentions to open a bank. Crypto-friendly banks have come under scrutiny following FTX's collapse. The recent failure of SVB and Silvergate has further increased the scrutiny of these institutions.
U.S. cryptocurrency firm Circle has $3.3 billion of its $40 billion of USD Coin reserves at the collapsed lender Silicon Valley Bank, the company said in a tweet on Friday. The stablecoin company's announcement comes after startup-focused SVB collapsed on Friday in the largest bank failure since the 2008 financial crisis, roiling global markets and stranding billions of dollars belonging to companies and investors.
Traders have been on guard this week for signs of contagion in the financial sector and beyond from troubles for SVB and crypto-focused Silvergate, which this week disclosed plans to wind down operations and voluntarily liquidate. Boston-based Circle said last week it had moved a "small percentage" of USDC reserve deposits held at Silvergate to its other banking partners.
Circle said in another tweet on Friday that it and USDC continue to operate normally while it waits to see how SVB's receivership will affect its depositors, while several crypto companies took to Twitter to deny any exposure to the collapsed SVB. The chief executive of cryptocurrency exchange Binance said in a tweet on Friday it had no exposure, as did Tether CEO Paolo Ardoino.
The network shutdown comes after Moody's downgraded Silvergate's credit rating for the second time in less than two weeks. Moody's said it downgraded Silvergate due to insufficient capitalization and "governance deficiencies" after the company delayed its annual report filing and following the company telling the Securities and Exchange Commission it was "less than well-capitalized."
Although SEN is now shut down, other deposit-related services are unaffected, according to Silvergate. A number of major blockchain industry companies, including Circle, Blockchain.com, Wintermute, GSR, Coinbase and Paxos, severed ties with Silvergate. The bank recently also will release $9.9 million to distressed crypto lender BlockFi, as stipulated and ordered in BlockFi's bankruptcy.