Binance, one of the world's largest cryptocurrency exchanges, announced on Friday that it has resumed withdrawals after a temporary suspension due to technical glitches. The exchange initially suspended withdrawals on Thursday, citing "temporary system maintenance," which later turned out to be an issue with their risk management system.
The announcement of the suspension on Thursday caused a slight dip in the value of Bitcoin, as traders feared that there might be some serious issues with the exchange. However, Binance quickly assured its users that the suspension was only temporary and that the issue would be resolved soon.
In a statement released on Friday, Binance said that the issue had been identified and fixed, and that withdrawals had been resumed. The statement also said that all user funds were safe and that there had been no unauthorized access to user accounts during the outage.
Binance's CEO, Changpeng Zhao, took to Twitter to apologize for the inconvenience caused by the suspension, and to assure users that the exchange was working to improve its risk management systems to prevent such issues in the future.
The temporary suspension of withdrawals on Binance comes at a time when the cryptocurrency market is experiencing significant volatility. Bitcoin, the world's largest cryptocurrency, has seen its value fluctuate wildly in recent weeks, with prices reaching all-time highs of over $60,000 before crashing to around $40,000.
Despite this volatility, Binance has remained one of the most popular exchanges among cryptocurrency traders, with many users praising the platform for its user-friendly interface, wide range of trading pairs, and competitive fees.
However, the recent technical glitches have raised concerns among some users about the reliability of the platform, and have led some to question whether they should continue using Binance or switch to other exchanges.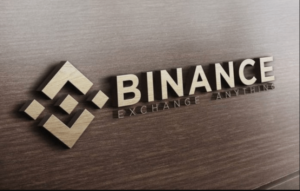 Binance is a popular choice among cryptocurrency traders and investors due to its low trading fees and wide selection of cryptocurrencies. The exchange has been at the forefront of the cryptocurrency industry, introducing new features and services to make trading and investing in cryptocurrencies easier and more accessible.
Despite the recent technical issues, Binance continues to be a reliable and trustworthy platform for cryptocurrency traders and investors. The exchange has a strong security system in place and has never been hacked, which is a testament to the level of security that Binance provides.
Binance has also taken steps to comply with regulatory requirements in various countries around the world, ensuring that its users can trade and invest in cryptocurrencies legally and safely.
Overall, while the temporary suspension of withdrawals on Binance was certainly a cause for concern, the fact that the issue was identified and resolved quickly is a positive sign. As the cryptocurrency market continues to evolve and mature, exchanges like Binance will need to demonstrate their reliability and security in order to win and maintain the trust of their users.
Comments
comments