Bitcoin has been struggling since Elon said that the prices of BTC and ETH "do seem high lol." The price of the cryptocurrency has fallen straight from 58,000 to a low of $43,000 in just a week. And at the time, the prices have recovered a bit and are now trading around $46,000. This is the worst weekly loss the cryptocurrency had seen since March last year. And it shows that the market is finding it difficult to push the price of Bitcoin back above $50,000.
Bitcoin's market fallout
As the Bitcoin market plunged, there have been constant buying forces from time to time. But ultimately, after the short burst of price increases, the price of the cryptocurrency dropped again. From $58,000 to $43,000, the price of Bitcoin fell by more than 25% in just a week. That number is simply terrifying, considering the fact the world's largest cryptocurrency just lost 25% of its value in a week. There has been another push in the price from Sunday night to Monday morning, with Bitcoin going above $46,000 and closing in the green.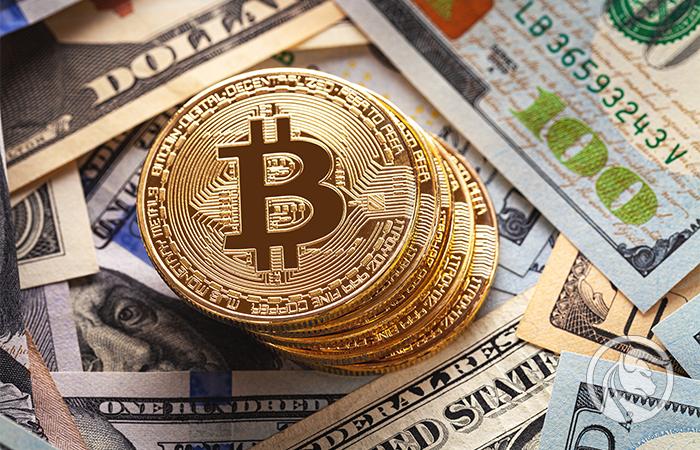 At the same time, the comments made by personalities like Janet Yellen and Bill Gates have investors confused on whether investing in Bitcoin is a good decision or not. Yellen said that Bitcoin is an "extremely inefficient" way of transaction. She talked about the power consumption of Bitcoin is very high. This makes it not quite that good a replacement to the dollar. At the same time, Bill Gates warned investors that if you are not as rich as Elon Musk, then investing in BTC might not be a good idea. And the worst weekly loss that it has seen since last March seems to prove the point. The dip of 25% resulted in Bitcoin falling from the more than $1 trillion market cap to $833 billion in just a week.
Was Bitcoin overbought?
Personally, I don't know, but according to the senior market analyst at OANDA Europe, it was overbought and again will be in the future. Bitcoin has got a reputation for rising and falling too fast, and during these two phases overbuying and overselling happens. And since we might say that the latter is happening, it will also be safe to assume that it is a good time to invest in cryptocurrency now. And at the same time, we could also say that Bitcoin is not over-bought as of now. This happened after the market corrected itself after the 25% dip.
So, it could be a good time to create a position in the market. I am quite optimistic that Bitcoin will be back over $50,000 very soon. And a new all-time-high is also not much far away.
---
What are your thoughts on the worst weekly loss that Bitcoin has seen since December? And do you think that Elon Musk's comment had a lot to do with it? Let us know in the comments below. Also, if you found our content informative, do like it and share it with your friends.
Also Read: Crypto might crash if Bitcoin founder is revealed says Coinbase.
Comments
comments