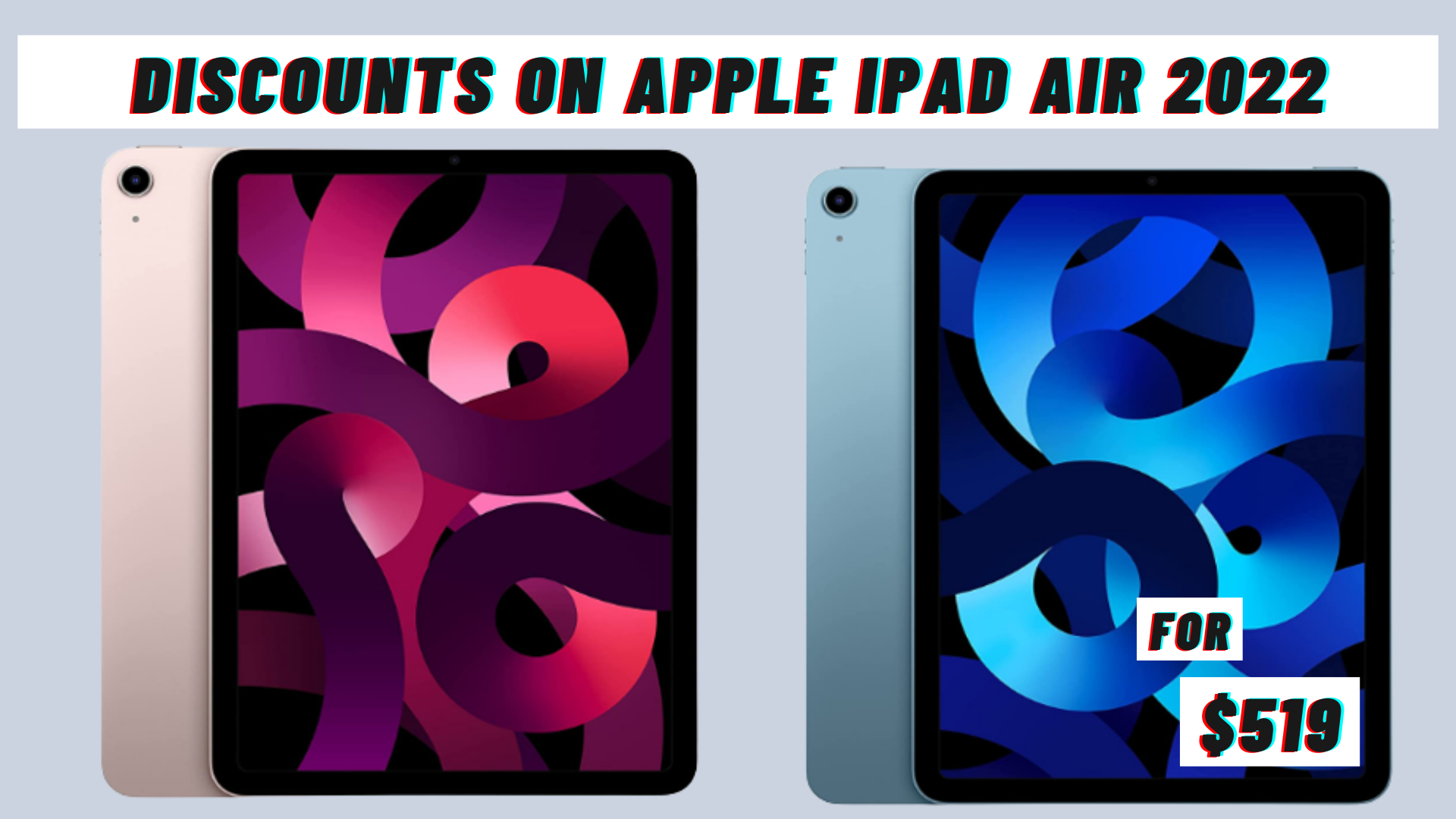 We have the new Apple iPad Air 2022 for this Black Friday Sale, as well as many other Apple goods. However, if you are wanting to purchase a performance-oriented tablet, the Apple iPad Air 2022, which was introduced in March of this year, is a superb option!
Many people are interested in this tablet because it is one of Apple's most recent releases and will be available for purchase this holiday season. If you are thinking about purchasing this new tablet, we have compiled a list of everything you should know about it.
Apple iPad Air 2022 – Black Friday Deal for this season 
Many consumers are surprised by this news! However, this discount has been extended not just to the new 2022 Apple iPad series, but also to the previous iPad lineup, which includes the Apple iPad Air 4.
According to sources, this older Apple iPad Air, which is normally priced at $469, receives a price reduction at Walmart and is now available at $399. This price is being offered by numerous major e-commerce companies, and you can acquire this smartphone for as little as $369.
From where can you buy this Apple iPad lineup?
According to reports, the prominent and trusted e-commerce behemoth, Amazon, has been offering similar discounts to its customers. On this twin sale occasion, we will see some mind-blowing reductions as part of the Black Friday Sale and also as part of the Cyber Money Sale.
As reassuring news, the e-commerce giant has already said that it would provide the finest prices and discounts for the new iPad models, which will also include iPads introduced in 2022.
At the point of writing, Amazon has set the price of the new Apple iPad Air M2 2011 at $519 for the base model, which has an internal storage of up to 64GB and a medium-sized 10.9-inch display.
Despite the fact that this is the latest iPad, and typically, the latest items receive lower discounts, Apple's new iPad earned larger reductions when compared to the real and sale cost.
This iPad was introduced at a full price of $599 and has now gotten a discount of roughly $80, which is considered a terrific bargain and represents approximately 13% of the savings available.
How can I avail of extra discounts on Amazon for this Black Friday Sale?
If you want to get additional discounts for this Black Friday Sale on the Apple iPad Air 2022. Then, by transacting with the partnered bank and exchanging the tablet for your older tablet, you can unlock additional discounts for this sale.