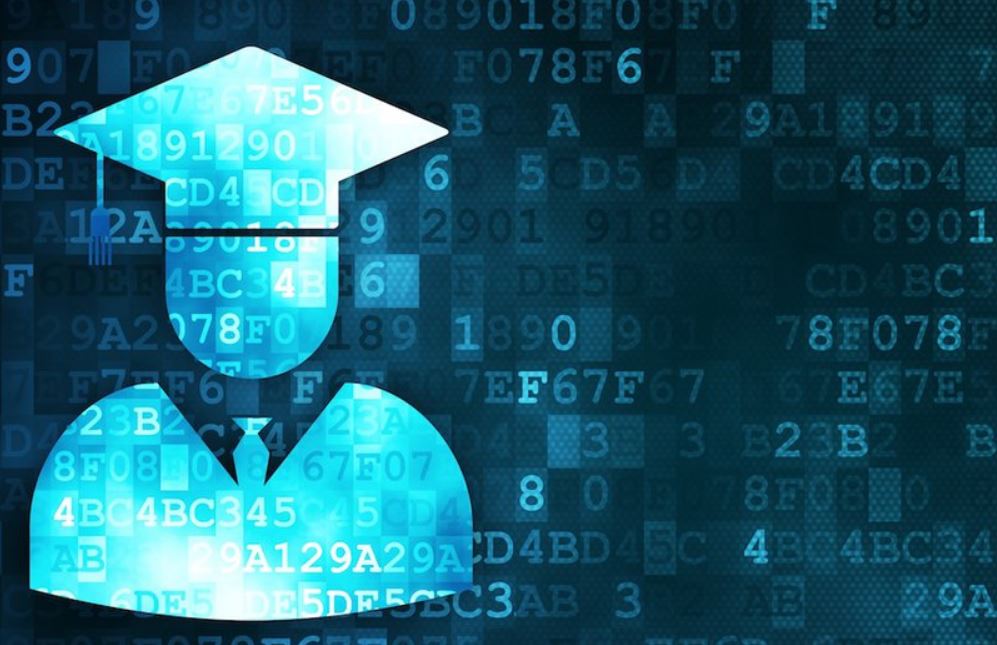 Analysts at Research and Market forecast that the global tutoring market will grow at a compound annual growth rate (CAGR) 6.76% during 2016-2020.
This fact might seem not-so-impressive to the naive, however, as the education industry goes global on the internet, the estimated CAGR seems very promising.
But what can blockchain tech help us do in this scenario? Why use blockchain technology for something as simple as online education?
Well, you're about to find that part out. Go on, read ahead.
Understanding Blockchain
Thanks to Satoshi Nakamoto, the internet now has blockchain technology, the network arrangement which solved the double-spending issue.
Double spending was a major flaw in the concept of digital cash. One can use the same token of digital cash more than once for financial transaction, because the digital token is basically a digital file which can be copied; pretty much like counterfeit currency.
So how did Blockchain solve this?
Well, blockchain is basically a ledger, a record of transactions or processes as they complete. Any transaction in this ledger can not be edited or altered. It is automatically added to the ledger as it completes.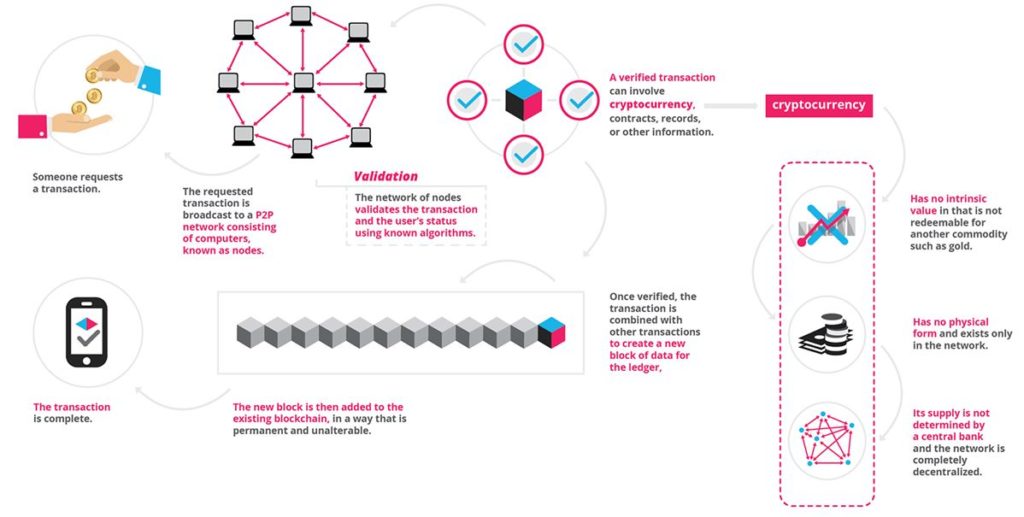 This ledger contacts every node in the network, and each transaction is updated at all nodes at the same time. Hence, it is not stored at one location, it stays the same throughout the network, and can not be altered.
Let's understand it with an example. When two people want to edit the same document, one waits for the other person to finish.
To maintain correct information, two transactions can not be taking place at the same time. Whereas, in systems supported by a blockchain, your whole team can edit the document at the same time, and all the changes will be saved.
The Challenges of Online Education Today
With the increase in number of students seeking education online, we also face a variety of challenges.
Improving User Experience:
Even as online education as an option prospers, the general inclination towards offline education stymies the progress of online education.
To combat this idea that online education is not interactive enough, online education platforms have evolved and are implementing more advanced technologies for a smoother UI and seamless experience.
All these arguments are not baseless, what they point at, is the dire need to amp up the user interaction level in online education.
Infrastructure Blues
while online resources evolves to provide a highly interactive and simulated education experience online, you will need to have a significantly stronger internet connection, Audio-Video devices, touchscreens, AR/VR hardware and software, and the technical expertise to back these systems.
Not only we need the talent pool, but also, we need corporeal hardware and software advancements.
Affordability
Even as online education is cheaper as compared to offline education, as the infrastructure improves, there will be a shift in the cost involved. While the tutoring rates have gone down, thanks to removal of middlemen or facilitators (owing to springing up of platforms like NTOK); other factors which could have contributed to high overall cost, will be appropriated by the competition and demand-supply dynamics.
Currently, tutors with a better reputation acquire higher number of students, and set their charges without much market control. In absence of trust-worthy reviews, new tutors do not have an even playfield, and hence there is hardly much competition for the established names.
Authentic or Fake?
Reviews: the basic yardstick of how good a particular tutor or educator is.
Also consider this research by Gartner which states that, approximately 15% of all reviews online are fake.
Which 15%, however?
We have seen multiple examples of  reviews being manipulated to present a better picture of a particular tutor or education provider, specifically in more technical courses like Data science courses, where the general people do not have much idea of the subject. It's no secret that paid reviews plague the online education industry.
Also, negative reviews funded by your competitors, may tarnish the reputation of a rather efficient educator. We need a system which can ensure that the reviewers and reviews are authentic.
Fair Game! But how does blockchain connect Students and Tutors online?
User Experience
You can implement a blockchain network to ensure interactive whiteboards, doubt forums, contest forums, and examination interfaces. With such improved user experience, the client base for online education will expand further.
Veritable Feedback
To add a review on a blockchain backed network, you would need to actually take a class/course before being able to review it. Also, the identity of the reviewer will be traceable (messy, but possible) and the review non-retractable.
Unless there is a rather diligent fake reviewer on the other end, the possibility of fake reviews will hence go down.
Affordability
With blockchain networks, one would be able to see the real reviews, real sales, and real performance of a particular tutor on the system; along with particular interests of a student.
This information will help the industry coagulate courses and subjects which garner the most attention. Once this has been achieved, you will watch supply, demand and competition in action, working their magic to bring down those numbers.
It will also help tutors to have multiple revenue streams, they can tutor, they can sell pre-recorded lessons, publishing houses and research centers can conduct real experiments introducing new teaching methods with help of these tutors.
Hence tutors will be the influencers of online education. For example, Jason BrownLee is in the field of Machine Learning, Gordon Ramsay in HM, and so on.
In a nutshell, blockchain networks will introduce what online education needs the most right now: Credibility. Innovation and improvement will follow right after once credibility has taken its rightful place.
Blockchain networks will hence, not only bring students in direct contact with their tutors, the position of a student as a client will strengthen further, making competition work in his favor, instead of the other way round. (which is the case in offline education).
Let us know of your views in the comment section!
(Disclaimer: This is a guest post submitted on Techstory by the mentioned authors.All the contents and images in the article have been provided to Techstory by the authors of the article. Techstory is not responsible or liable for any content in this article.)
Image Source: nasdaq.com
About The Author: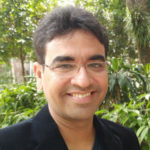 Vivek is the President of Consumer Revenue at UpGrad, an online education platform providing industry oriented programs in collaboration with world-class institutes, some of which are MICA, IIIT BANGALORE, BITS and various industry leaders which include MakeMyTrip, Ola, Flipkart to name a few.
He has 19 years of experience in diversified industries like Consumer goods, Media, Technology Products and Education Services. He has been leading businesses & multi-cultural teams with a consistent record of market-beating performance and building brand leadership. His previous engagement has been with Manipal Global Education services as Sr General Manager, Education Services (Digital Transformation Strategy & Global Expansion).