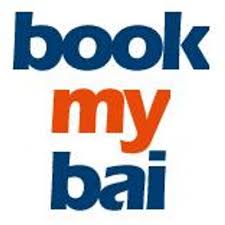 12 October 2018, India:
BookMyBai has raised an undisclosed amount in pre-Series A round of funding. The funding round was led by Japan-based social venture fund ARUN Seed. Other Japanese Angel Investors also participated in the funding round.
The startup will use the fresh capital to increase market share in the cities it already has a presence. The startup will also use the funds to launch operations in Hyderabad and Delhi.
Anupam Sinhal, Co-founder, BookMyBai.com, said, "We are also planning to launch a multi-lingual app for the workers through which the workers can look for a job in real-time."
Satoko Kono, President, ARUN LLC, said, "They have been able to impact the lives of thousands of marginalised women who are now earning enough money to support families. We see this as an opportunity to be able to support a startup which is not only sustainable but also has a large social impact amongst the rural households."
BookMyBai had earlier raised ₹1 crore from Hyderabad-based investment platfrom 50K Ventures in 2015.
BookMyBai.com was founded by Anupam Sinhal and Vickash Chowdhury in 2015. It allows home owners to hire a domestic help online. It is present in five cities, Mumbai, Pune, Bangalore, Kolkata and Ahmedabad.
(Image – BookMyBai)